14 Shows Like Riverdale You Can Binge Watch Right Now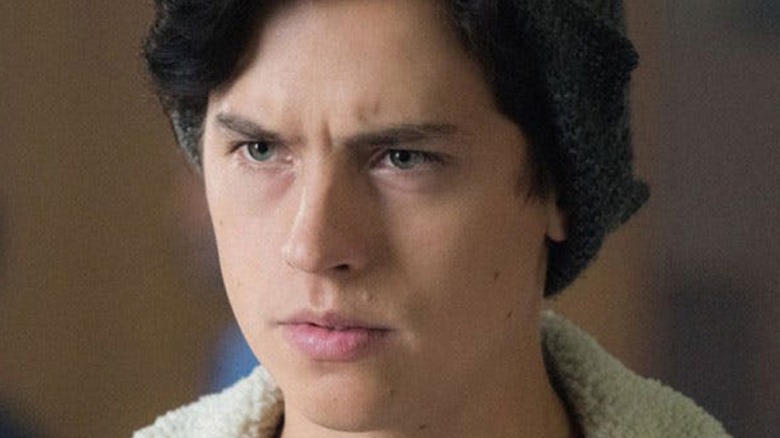 Few shows compare to "Riverdale." It's a young adult series, but it's nothing like "Gossip Girl." It flirts with the supernatural, but it's nothing like 'The Vampire Diaries." That's the beauty of the CW series: What started as a sexy Archie Comics reboot has become so much more. "Riverdale" is a fruit salad of genre; it is a mystery, a dark comedy, a soap opera, a musical, and a social satire all at once.
As a result, no matter what you like best about "Riverdale," there's bound to be another show out there that can deliver more of the same. If you're looking for something to binge while you wait to catch up on Riverdale's murder mysteries, secret societies, cults, and high school musicals, here are some shows that embody at least one of the show's many genres, as well as a few of the series that the Archie Comics adaptation was inspired by in the first place. 
Twin Peaks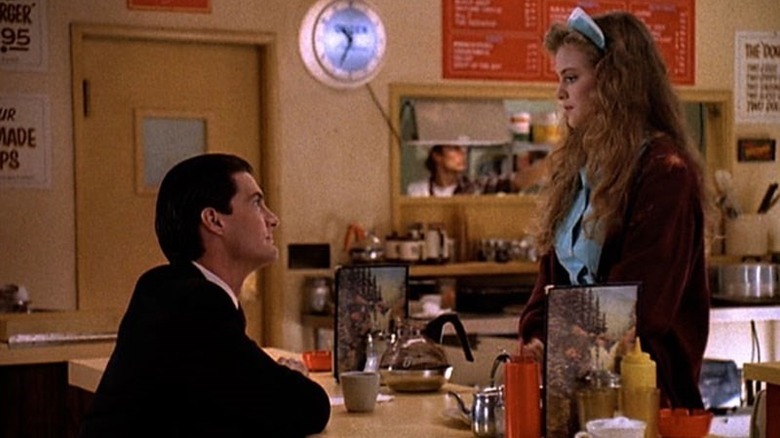 From the all-American diners to the murder mysteries to Jughead defining the word "Lynchian" in the voiceover of a Season 4 episode also titled "Lynchian," "Riverdale" has zero chill about how much it is inspired by "Twin Peaks." David Lynch's cult series is about a small town where a teenage girl's dead body is discovered by the side of a lake. Sound familiar? "Riverdale" begins with Jason Blossom's body on the shore of Sweetwater River. 
"Riverdale," like "Twin Peaks," peels back the layers of a sleepy small town, showing something sinister lurking underneath. As Jughead notes in his voiceover, Lynch mixes the mundane and the macabre, which is exactly what we see on 'Riverdale" (don't tell Cheryl Blossom that anything about Riverdale is mundane, though). Betty's mom is even played by "Twin Peaks" star Mädchen Amick. Whether or not you think the comparison is successful, the influence of "Twin Peaks" on "Riverdale" is undeniable -- and hey, it's never a bad time to binge "Twin Peaks" for the first or fifth time.
The Chilling Adventures Of Sabrina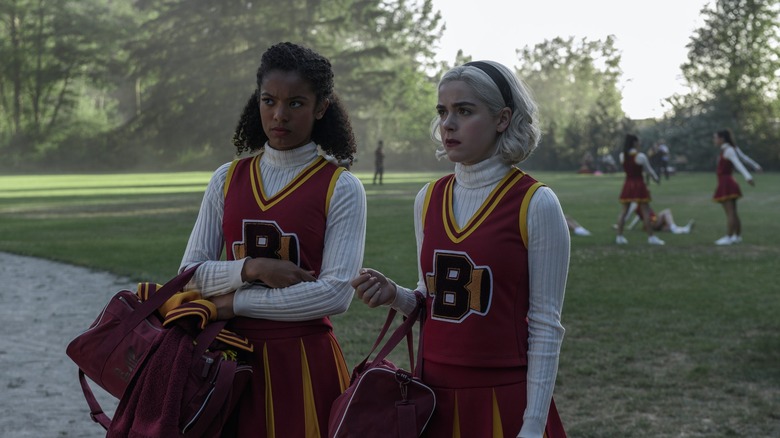 "The Chilling Adventures of Sabrina" is technically a spin-off set in the same world as "Riverdale," but it's even spookier than its sister series. Who knew there was witchcraft happening one town over? 
This ain't the teenage witch you grew up with on the '90s series, either. Sabrina still has her pet Salem, her aunts Hilda and Zelda, and her boyfriend Harvey, but the characters on this show literally worship Satan. "The Chilling Adventures of Sabrina" has the same hormone-fueled teen soap drama you're used to on "Riverdale," and both shows share an unabashed love of the horror film genre. On "Sabrina," though, the stories get even weirder, and the conflicts have much bigger stakes. Veronica's issues with her dad, Hiram Lodge, don't hold a candle to Sabrina's dealings with the literal Lucifer.
Hannibal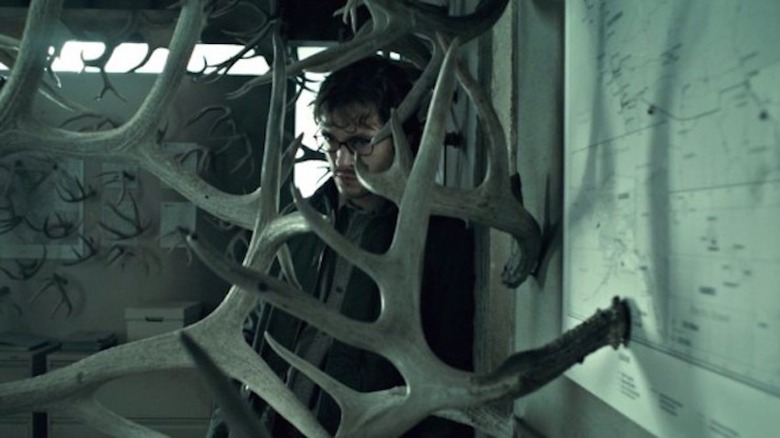 Swiggity swag, I'm a stag. While the antler imagery on "Hannibal" is not exactly the same as the Gargoyle King on "Riverdale," both shows really know how to make a murder scene look like art. The NBC series, based on Thomas Harris' novels about Hannibal Lector, is a dark comedy dressed up as a procedural crime drama. That should appeal to those who watch "Riverdale" for the serial killers. 
"Riverdale" drops an occasional homage to Clarice Starling and "Silence of the Lambs" in its later seasons, with Betty joining the FBI, but her arc could pretty easily be compared to Will Graham's as well. She's good at catching killers but also questions her own psychopathic potential. Unlike Will, Betty also plays the lead in the school musical, edits the yearbook, and runs the school newspaper. Yeah, she has a lot on her plate.
The Society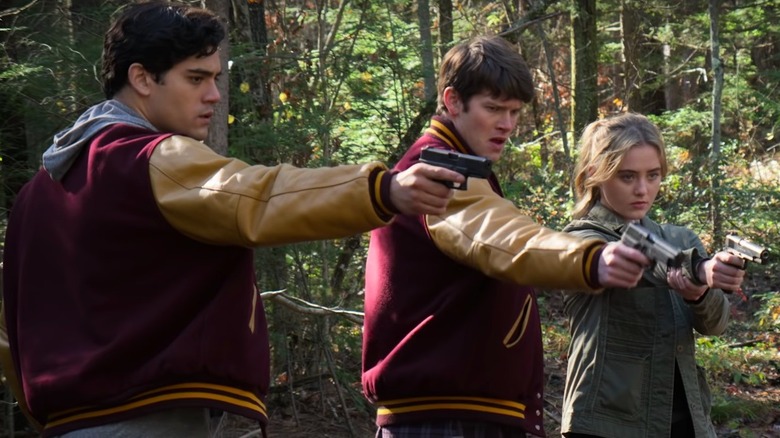 This is a warning: "The Society" will not give you a satisfying ending. It was canceled prematurely after a single season, and the big mystery at the center of the series remains unsolved. However, "The Society" still makes for a perfect weekend binge. 
"The Society" is a supernatural thriller about a town whose adults and young children go totally missing. Left to fend for themselves, the remaining teenagers form their own government, legal system, and economy in order to survive. It's like what would happen if the "The Lord of the Flies" kids had more resources and took AP Civics. If it bothers you that the teenage characters on "Riverdale" run full businesses successfully by themselves, this show might be for you -- it's a much more realistic look at what it would be like if high school seniors tried to take charge. 
In addition to "Riverdale" fans, people interested in the Marvel Cinematic Universe should definitely check this one out. Kathryn Newton plays the lead, and if you don't already know her from "Big Little Lies," "Blockers," or "Detective Pikachu," this is a great way to get to become familiar with her as an actress before she appears as Cassie Lang in "Ant-Man and the Wasp: Quantumania."
Veronica Mars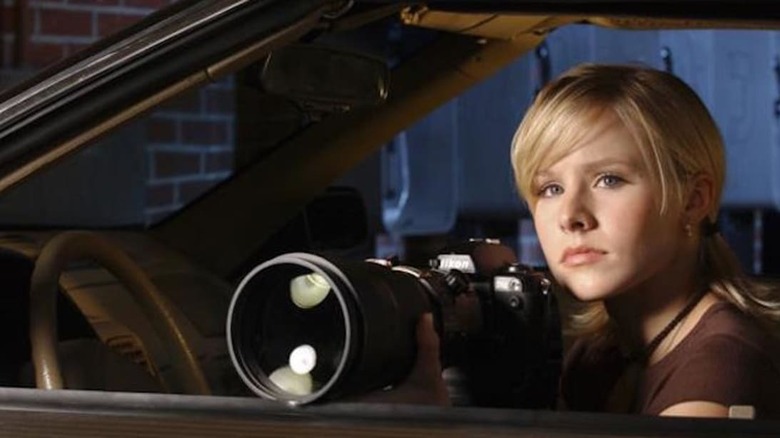 Occasionally, Betty and Jughead go full film noir, acting like private eyes as they try to uncover the never-ending secrets of their small town. That's the entire premise of the cult classic teen mystery series "Veronica Mars." The whole show is an homage to the gumshoes of the '40s and '50s (and the neo-noir films of the '60s to now), set in modern day high school. Well, "modern day" when the series aired in 2004. Unfortunately for aging millennials everywhere, "Veronica Mars" is as dated as the titular character's studded leather bag and flat-ironed bangs. 
That said, "Veronica Mars" is a great binge for fans of "Riverdale" because it features precocious teenage characters talking like little adults, dirty laundry that needs to be aired, and a little class warfare between characters from different sides of the proverbial tracks. We wouldn't have "Riverdale" without "Veronica Mars."
Marvel's Runaways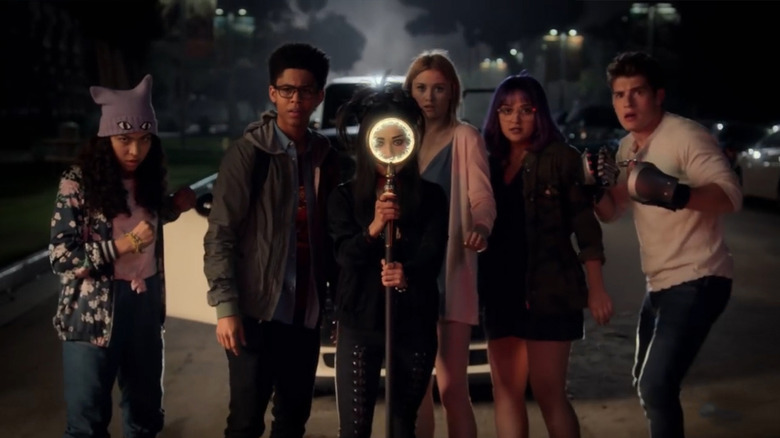 "Riverdale" is based on characters that were made famous in comics, but today's audiences know comic books best for one thing: superheroes. If you want another YA comic adaptation like "Riverdale," but one with a few more superpowers, check out "Runaways," based on characters from Marvel Comics. It's a series that ran on Hulu from 2017 to 2019, and it's about a group of teenagers who discover that their parents are, for lack of a better term, supervillains. Some of the kids also have abilities of their own, and band together to form a superhero team to fight against their folks. 
There's kind of a "Breakfast Club" element to the characters on "Runaways," which will remind you of "Riverdale." You get the sense that, if the children weren't bonded by shared trauma, they would all be in totally different cliques. There's plenty of 'shipping to be had on "Runaways" as well -- if you're all about Varchie and Bughead, you won't be disappointed with this one.
The Magicians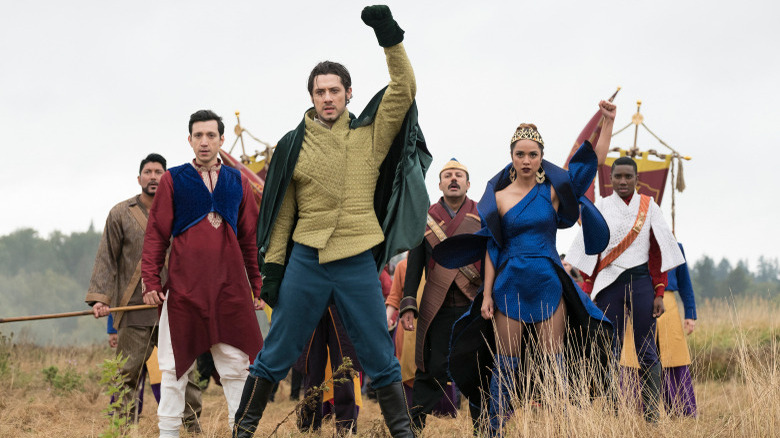 "The Magicians" a fantasy series, so on the surface it's not really anything like "Riverdale." Look a little closer. The characters on "The Magicians" may be a little older than Archie and the gang, but they share a snarky sense of humor, a penchant for melodrama, and a love of entertainment. Seriously, the pop culture references on each series could go toe to toe. 
Both "The Magicians" and "Riverdale" dissect and play with familiar character archetypes, too. Quentin Coldwater and Archie Andrews explore what it means to be a "chosen one," or a leading-man type. Betty Cooper and Alice Quinn rail against "girl-next-door" stereotypes. Margo Hanson and Veronica Lodge deconstruct the stereotypical mean girl. Most importantly, both "Riverdale" and "The Magicians" love busting out a cover of a pop song or showtune with little to no explanation. You're sure to love binging "The Magicians" for that reason alone.
Cruel Summer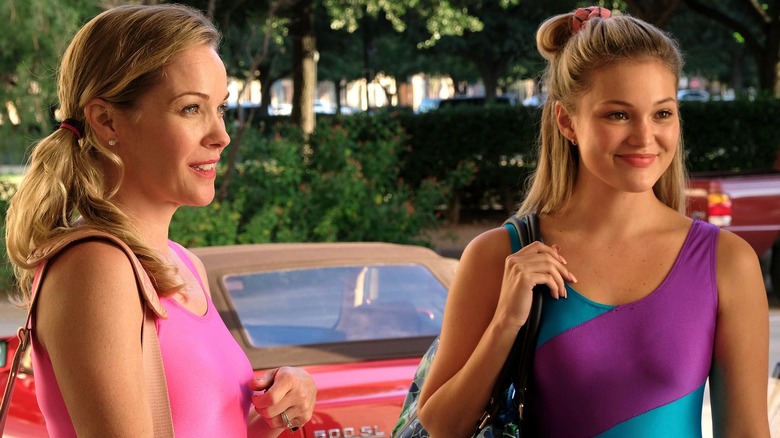 "Cruel Summer" tells the story of a girl's disappearance over three different days, each one exactly one year apart. It is set in the '90s and quickly filled the spot usually occupied by either "Riverdale" or "Stranger Things," combining both teenage thrillers and a heavy dose of nostalgia. Structurally, "Riverdale" fans should find it familiar. In the aftermath of the missing person case, the characters uncover secrets about their families and each other, much like the way that Jason Blossom's death reveals Riverdale's dark underbelly. 
Similarly, the lead character, Jeanette, recalls female "Riverdale" anti-heroes like Cheryl Blossum, Ethel Muggs, and Betty Cooper. She's also a little bit like the lead in Stephen King's "Carrie," which "Riverdale" famously devoted a whole musical episode to. The biggest difference between "Cruel Summer" and "Riverdale," however, is that the former isn't based on anything. It's a totally original story. What a rare concept in this day and age!
A Series Of Unfortunate Events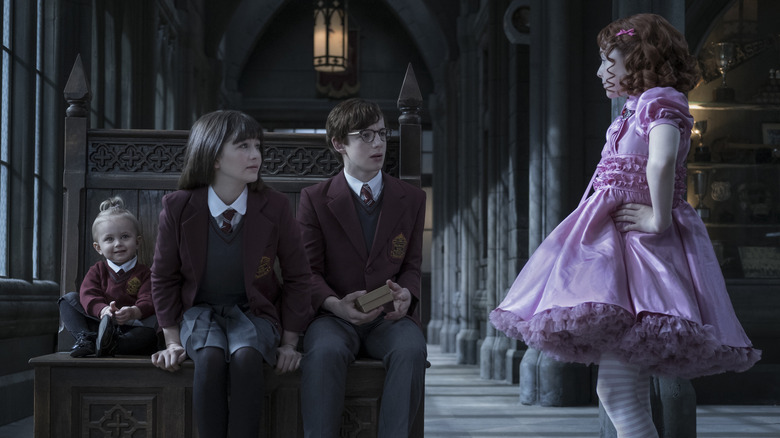 The series, based on Daniel Handler's series of books, is meant for a younger audience than "Riverdale," but has a lot of the black humor and pop culture references that "Riverdale" fans enjoy. Like "Riverdale," a lot of "A Series of Unfortunate Events" is about children who discover some unpleasant truths about their parents. It is sometimes even more outlandish and campy than "Riverdale," and features a surprisingly high body count.
Like "Riverdale," "A Series of Unfortunate Events" hinges on a pretty big mystery, which the Netflix series nicely incorporates into the story from the very beginning. There are musical numbers on this show, similar to "Riverdale," but they're pretty much all showcases for "Dr. Horrible's Sing-Along Blog" star Neil Patrick Harris, who plays the villain in the series. If that isn't your thing, that's understandable.
Columbo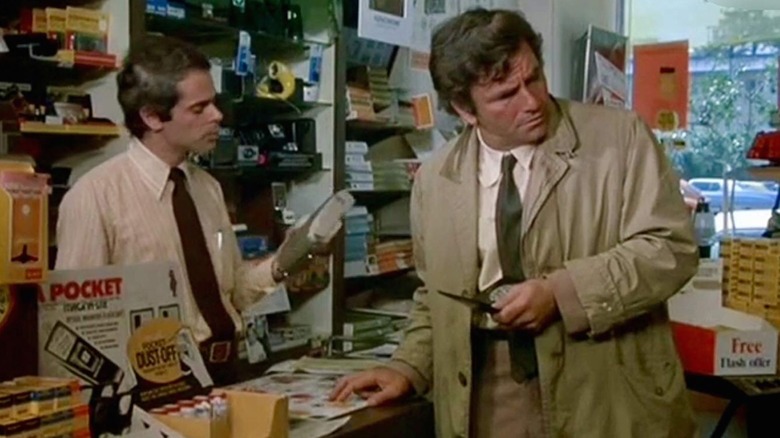 "Columbo" might not be the first thing you think of when someone mentions "Riverdale." It's not set in high school. It wasn't based on any existing IP. It doesn't even take place in a small town; Columbo is a member of the LAPD. But the folksy way that Columbo approaches his suspects brings the small town to the big city. 
There are a couple episodes of "Columbo" from the '70s that got a little experimental, and will remind you of the more avant-garde episodes of "Riverdale (they were probably inspired by similar trippy films). There's no way that Archie, Betty and Jughead didn't grow up watching this series with Sheriff Andrews. It's required viewing for any aspiring kid detective. Plus, because the audience always knows who the killer is before the titular detective does, it's a very soothing and satisfying binge. There's never a bad time to watch "Columbo."
WandaVision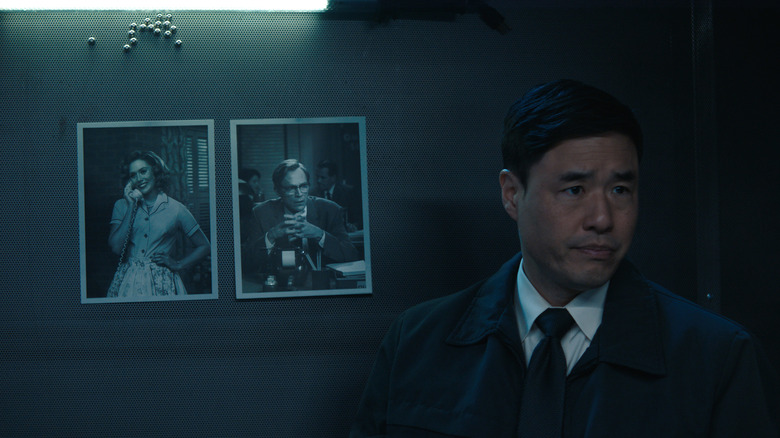 The Archie comics were originally about small town values and "typical" American teenagers, and in reimagining those characters, "Riverdale" juxtaposes those wholesome archetypes with darker themes. The hairstyles, costumes, and hangouts that Archie, Betty, Veronica, Jughead and the gang frequent are slightly out of touch in a quaint sort of way, even though the series takes place in the modern day. 
We got another example of that kind of past-versus-present juxtaposition in 2021 with Marvel Studios' "WandaVision," which used homages to classic American sitcoms as metaphors for grief and control. Though the two plots could not be more different, both "Riverdale" and "WandaVision" use throwback imagery to mask something more sinister bubbling beneath the surface. Wanda reimagines, or "reboots," her environment from decade to decade with each passing episode, using the conventions of past genres to comment on her present-day circumstances.
Broadchurch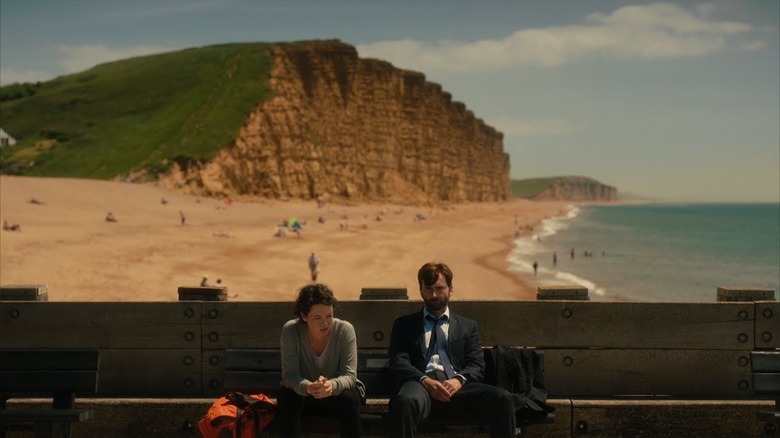 For the "Riverdale" fan who also queues up a lot of true crime podcasts, there's "Broadchurch." It's the quintessential show about a detective who comes to a sleepy small town as an outsider and uncovers more hidden secrets than he bargained for. The show's DNA can be found in series like "The Killing" and, more recently, "Mare of Easttown." 
Though both series are crime serials, "Broadchurch" is much more serious than "Riverdale" in tone. The banter between David Tennant and Olivia Colman is often quite funny, but the show is certainly not a comedy. However, if you were to strip away the campier elements of "Riverdale," it would probably look a lot like "Broadchurch," with murderers hiding in plain sight and skeletons in every closet. At the end of the day, the characters on both shows are dealing with a lot of the same things.
Legion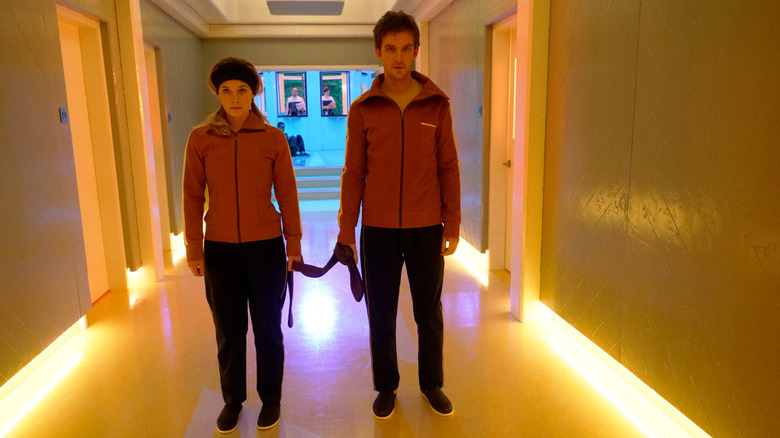 Every single character on "Legion" would relate to Jughead Jones' infamous "I'm a weirdo" speech from "Riverdale." Noah Hawley, who you may know as the showrunner behind "Fargo" on FX, wasn't afraid to let his freak flag fly with this examination of the Marvel comics character David Haller, AKA Legion. Like "Riverdale," "Legion" combines the macabre and the mundane, and could therefore be described as "Lynchian" too; Hawley has often cited "Twin Peaks" as an inspiration. 
Genre-wise, "Legion" is a psychological thriller-horror series with more science fiction and (obviously) superhero elements than "Riverdale," and there's not an ounce of high school drama. Still, it's interesting to see how "Twin Peaks" inspired two ultimately very different series. If that's not really your bag, the show also peppers in the rare musical number in a way that "Riverdale" fans should appreciate.
Pretty Little Liars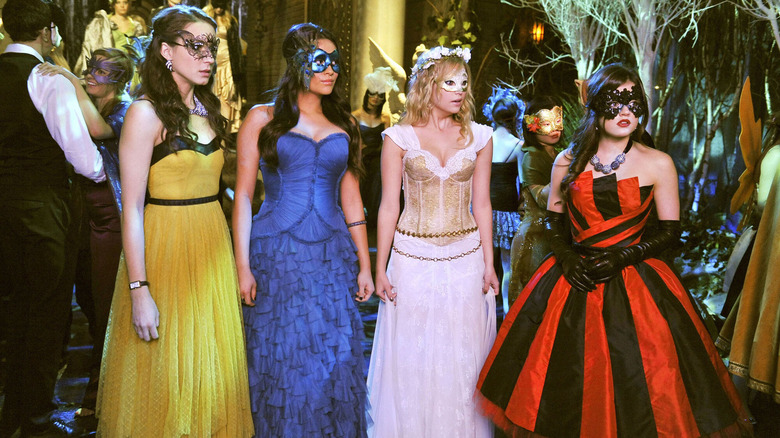 Before "Riverdale," "Pretty Little Liars" was the reigning dark and twisty teen drama set in a seemingly idyllic suburb with a surprising amount of murder. If you happened to miss it, "Pretty Little Liars" is the binge for you. With seven seasons, it's a project, but the puzzles and shocking reveals along the way make it worth your while. 
"Pretty Little Liars" is based on a series of novels by Sara Shepherd, and focuses on a clique of mean girls who are tortured by the mysterious "A" for their past indiscretions. It bridges the gap between the scandalous lives of Manhattan's elite on "Gossip Girl" and the many murders of "Riverdale" with a healthy mix of love triangles, unrealistic portrayals of college admissions, and cryptic mysteries. 
This series is probably the most "Riverdale"-adjacent. In fact, "Riverdale" and "Chilling Adventures of Sabrina" creator Roberto Aquirre-Sacasa has taken the reigns on the upcoming "Pretty Little Liars" prequel series for HBO Max. So, binging the original series would behoove you, if you want to prepare for Aquirre-Sacasa's latest endeavor. 
Read this next: The 10 Best Teen Movies Of The Decade
The post 14 shows like Riverdale you can binge watch right now appeared first on /Film.