Notre Dame's Gargoyles & Demons Are Up For Adoption To Fund Its Restoration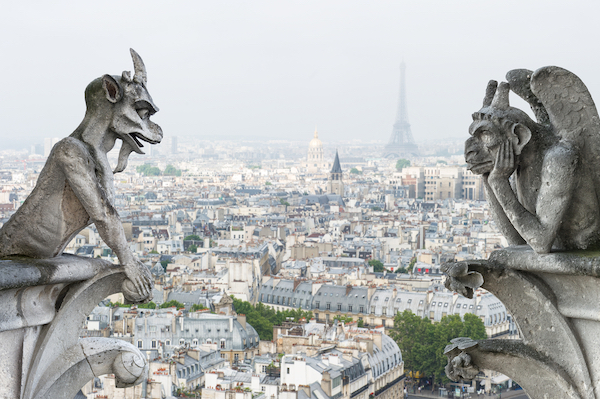 Image via Shutterstock
They're nowhere as cuddly as a golden retriever, but if you're up for it, Notre Dame's gargoyles and demons are looking for human companions.
With a long way to go before the historic cathedral completes restoration from
the fateful fire
that destroyed parts of it in 2019, nonprofit
Friends of Notre Dame de Paris
is turning to the public to sponsor some of the building's artifacts. Anyone around the world can thus chip in to "
adopt
" the Notre Dame's sculptures, including its saints and monsters.
However, if you're more of a dog or cat person instead of a demon person, you can also join crowd efforts to fund the restoration of the cathedral's roof, the Cross of Glory, the tombstone of the archbishop of Paris from 1920 to 1929, a choir carpet, or some paintings.
Probably the most ambitious artifact to help financially back is Notre Dame's roof, which has a crowdfunding goal of US$2.08 million.
Artnet News
reports that it would require about 1,000 trees, aged at least 150 years old, to reconstruct the roof's wooden lattice.
Whether repairs are finalized or not, Friends of Notre Dame de Paris president Michel Picaud hopes for the cathedral to reopen to visitors "before the end of 2024." Meanwhile, a full restoration will require "several more years."
Thanks to our generous #community, the #restoration of the #Stryge is fully funded! Perhaps the most famous #grotesque on #NotreDame , it is often called a "#vampire" by #Parisians. See what other pieces of our puzzle still need repair: https://t.co/dp3athUR9s pic.twitter.com/nFwV6k3akK
— Friends of Notre-Dame de Paris (@_NotreDameParis)
April 21, 2021
[via
Good News Network
and
Artnet News
, cover image via
Shutterstock
]