Sep 10, Microsoft Bubble - Free Concentration Game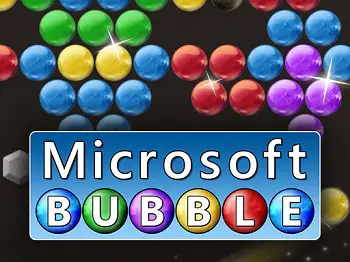 I'm pleased to announce the addition of Microsoft Bubble as the latest free brain game on Memory-Improvement-Tips.com.
Jump into bubble shooting fun with bright colors, breathtaking backgrounds, and thrilling bubble action. Use skill and strategy to match three or more bubbles of the same color. Earn coins and add power-ups to solve tricky puzzles. Unlock new and exciting levels with unique objectives and majestic mountainsides. This is the official Bubble game by Microsoft and is free-to-play online here. Microsoft Bubble is an
HTML5 Game
. That means you don't need the Adobe Flash Player or any other browser plug-in to play it. The game should work in your browser automatically. Concentration games like Microsoft Bubble train important brain skills like focus, concentration, and attention span. Play these games often to give your brain a boost. Like all the brain games on my site, this online game is free to play anytime. No logging in, no registering. Just go to the game page and start playing. Click the link below to visit the new game page, and give this game a try.