Structural Play: 8 Books That Challenge Genre and Style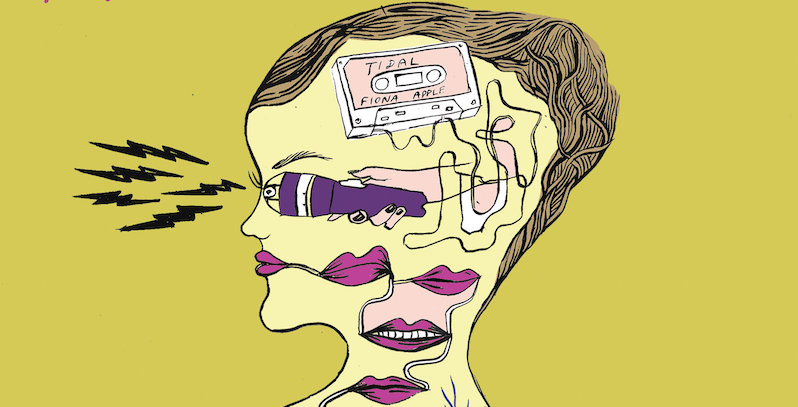 My novel Margaret and the Mystery of the Missing Body, out now from Feminist Press, is a coming-of-age novel in which the styles and modes seem to grow up (or refuse to) with its protagonist. The former head detective of a juvenile friend-group series modeled after The Baby-Sitters Club (crossed with Nancy Drew and Goosebumps), Margaret has aged out of this genre and "graduated" to a young adult problem novel. Her path includes adventures in queer body horror and an escape to the realm of autofictional autotheory, inspired by experimental feminist/queer writing (e.g., New Narrative and its descendents). Events happen from section to section, but they are largely inextricable from Margaret's narrative environment—as is Margaret's capacity for self-knowledge.
This structure required many drafts and models to puzzle out; in part, because I needed to convince myself I could write through genres associated with (cis, straight) girlhood and femininity despite having come into queer transmasculinity years ago. Of course, this is precisely why I wanted to do it—I just needed to give myself permission. I also needed constant reminders that a story can be and do many things—can slip and slide and transform as much as it wants or needs to (as can a character). Here are some models for structural play that have been instructive for me.
*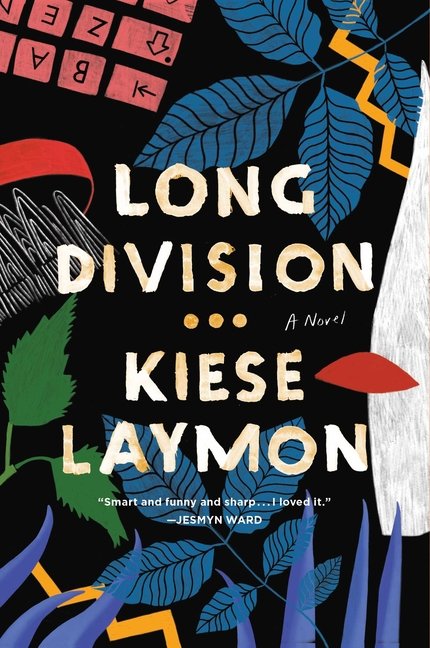 Kiese Laymon, Long Division
(Scribner)
A time travel narrative that unfolds over two books—one set in 2013, the other in 1985 (with leaps to 1964)—Long Division has done some time traveling itself. Originally published seven years ago, Laymon's debut work of fiction is now out in a revised edition with a new, transformed layout: you read Book 1, then flip the book over to read Book 2. Both books—which interact with each other—follow Citoyen "City" Coldson, a 14-year-old Black boy in Melahatchie, Mississippi, trying to make sense of his present in relation to his past and to those who have disappeared in it. In this ouroboran novel, both books tell different if overlapping stories; it's City as a narrator—sharply witty and endearingly frank—who holds everything together.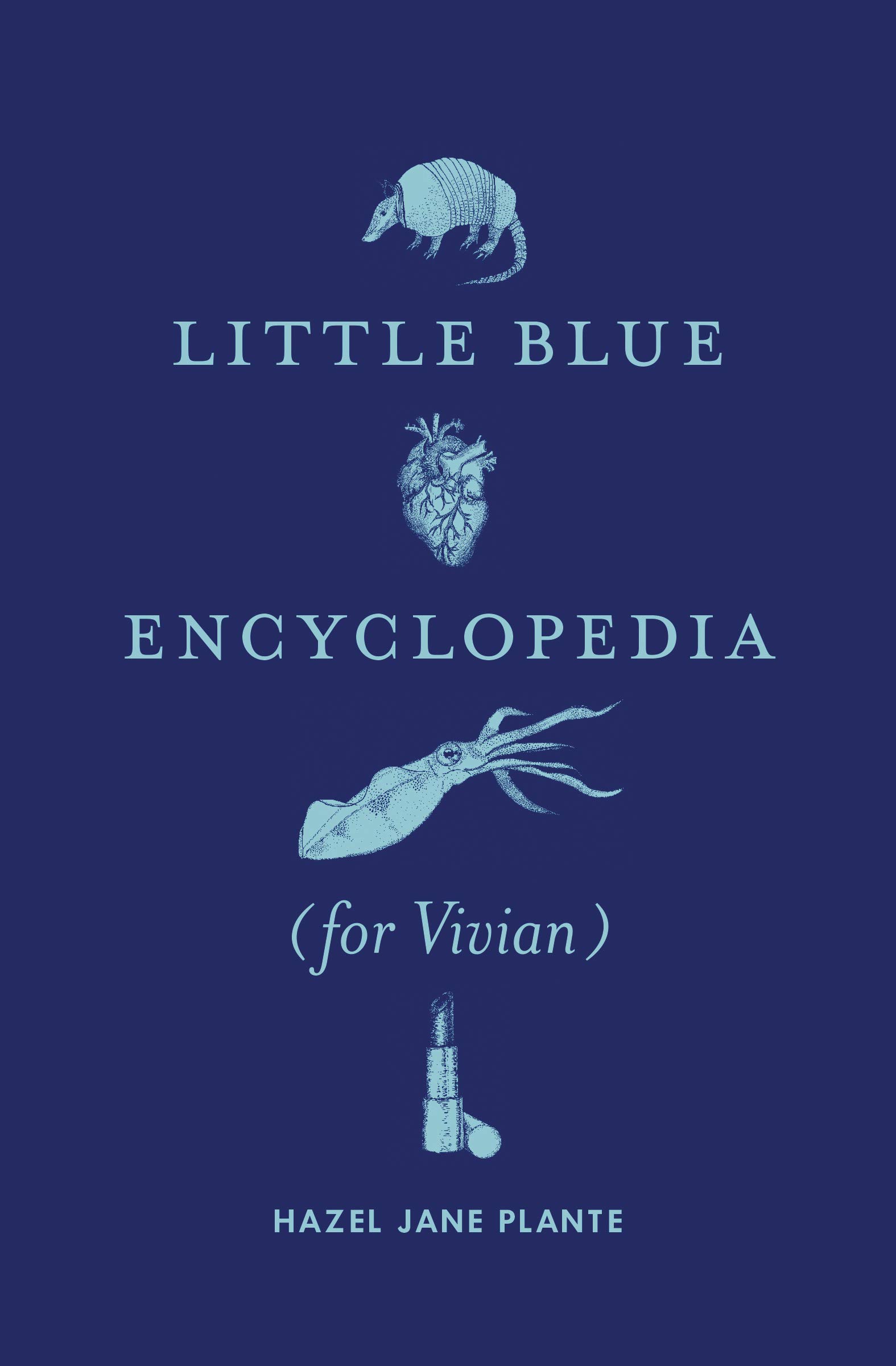 Hazel Jane Plante, Little Blue Encyclopedia (for Vivian)
(Metonymy Press)
Plante's first novel is everything I want in a book: formal play, a sense of humor, queer and trans people, and emotional heft. Written as an homage to Vivian, the narrator's recently passed friend, Little Blue Encyclopedia (for Vivian) takes the form of an encyclopedia of characters from Vivian's favorite TV show. That show, Little Blue, is fictional, place-based, and brilliantly absurd (think Twin Peaks with glimpses of Buffy and Gilmore Girls). Even as it winkingly slips and slides into the familiar real, there's an impressive density to the fictional world building. The book is also, and importantly, committed to honoring trans life, and the joy of trans friendship, in the wake of devastating loss.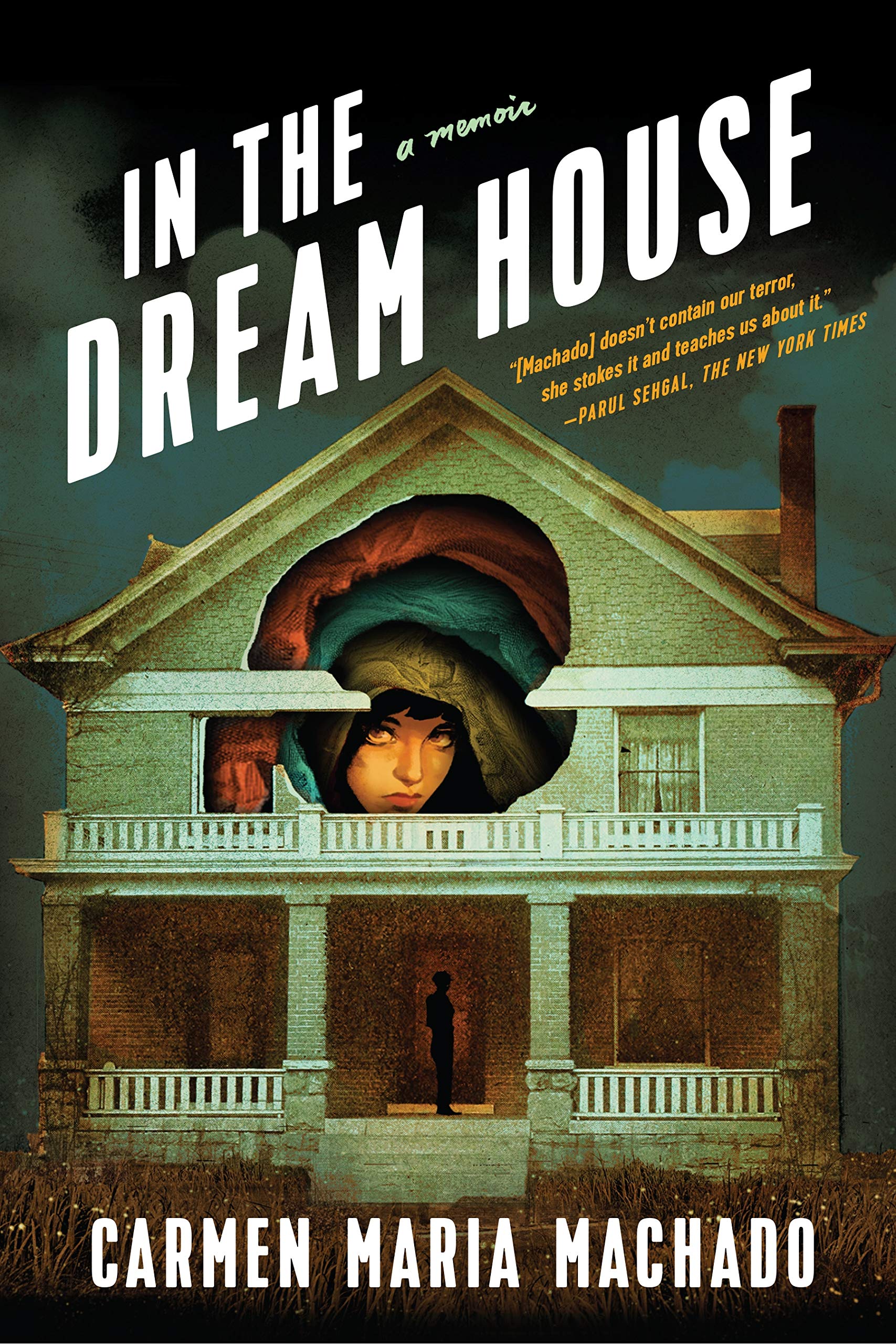 Carmen Maria Machado, In the Dream House
(Graywolf)
In her second book (and first memoir), Carmen Maria Machado blasts her experience with an abusive intimate partner into a sparking arc of story bits. Cycling through a staggering array of modes and strategies, In the Dream House wheels in and out of fabulist, formalist, and realist registers, cultural analysis and polemic to produce a fresh and unflinching interrogation of abuse in queer relationships. The structure holding it together is a house: the titular Dream House, its chambers built of the stuff not of dreams so much as story. The Dream House corresponds to Machado's then-girlfriend's Indiana home, where many of the memoir's scenes of abuse take place. But the Dream House is also a device, the central design of the book, which is constructed of as many narrative chambers as Machado can conceive.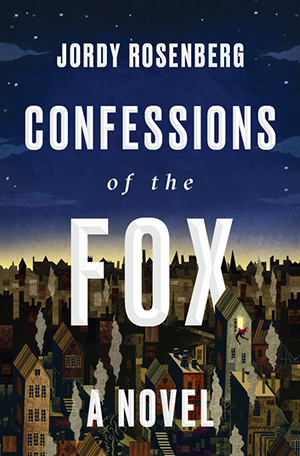 Jordy Rosenberg, Confessions of the Fox
(One World)
Rosenberg's debut novel is an experimental alternate-history anti-colonial prison-abolitionist (and very sexy) feminist trans novel. The setup: our narrator Dr. Voth has just discovered the never-before-found primary account of one Jack Shepard, legendary thief and jailbreaker of 18th century London and he's—(among other things) trans (and often found having hot queer sex with his partner-in-crime Bess). The text is presented with Dr. Voth's commentary in the footnotes, providing both a critical and an affective framework for the archival text (while stealing away the footnote from David Foster Wallace). Full of wit and brilliant invention, Confessions of the Fox is a thrilling read.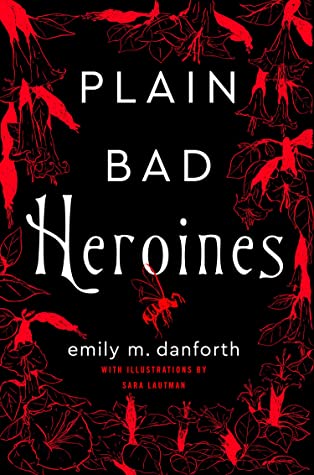 emily m. danforth, Plain Bad Heroines
(William Morrow)
danforth's second book after her popular queer coming-of-age novel The Miseducation of Cameron Post sees her go in exciting new directions: Plain Bad Heroines is a sapphic-gothic romp full of verve, creep, and sting. Alternating between the eerie events of Brookhants, a school for girls in New England, 1902, and a contemporary movie production based on those same events, the novel layers story on story on story, knitted together with an archly intrusive narrator who brings levity and bemusement to this tale of many horrors, some quite gruesome.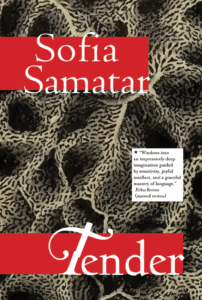 Sofia Samatar, Tender
(Small Beer)
A master of speculative fiction, Samatar's work is in the vein of Samuel R. Delany but engaging with a different—feminist postcolonial—archive. Nalo Hopkinson by way of Saidiya Hartman, maybe, with a bit of Renee Gladman thrown in. This collection shows off a bit of what she can do, which is, it seems to me, everything. Through stories in the form of invented archives (a catalog of ogres, for example), visions of an unconstructed city, and so much more, Samatar blends fantasy and history in true and tender ways. Samatar is the kind of writer's writer who with each and every story invents some new form of storytelling.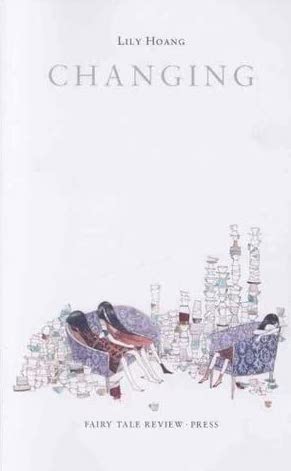 Lily Hoang, Changing
(Fairy Tale Review)
Presented as a translation of the I Ching, Hoang's second novel is comprised of 64 chapters, each corresponding to one of the source text's 64 hexagrams. Changing chronicles the stories of Mother and Father and their immigration to Houston; of Brother and Sister, both of whom are dealing with personal crises; and of little girl (the child version of the narrator). In its unusual form the narrative works multivalently, functioning as novel, prophecy, and fairy tale as much as it functions as a creative English-language translation of a Chinese text. Changing proposes story as divination, divination as story: there is a tension here, a moving back and forth between what has happened, what will happen, what must have happened, what must happen, as we are made to reckon with that vexing struggle between possibility and fate.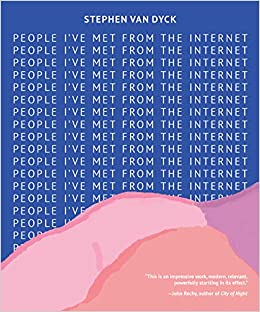 Stephen van Dyck, People I've Met from the Internet
(Ricochet)
This experimental memoir is made up of the titular list and its annotations: notes on each person and scenario that accumulate to form a personal narrative through brief encounters. Van Dyck meets people from Gay.com, from Craigslist, MySpace, etc., often to hook up (in a variety of forms including "massaged my butt, slept over" and "sat on his very hairy lap"), sometimes to buy or sell furniture, occasionally to go river tubing or talk all night about the universe. An archive of queer cruising in the digital age, People I've Met from the Internet documents one writer's self-formation through a range of fleeting and not-so-fleeting intimacies over two very full decades.
_______________________________________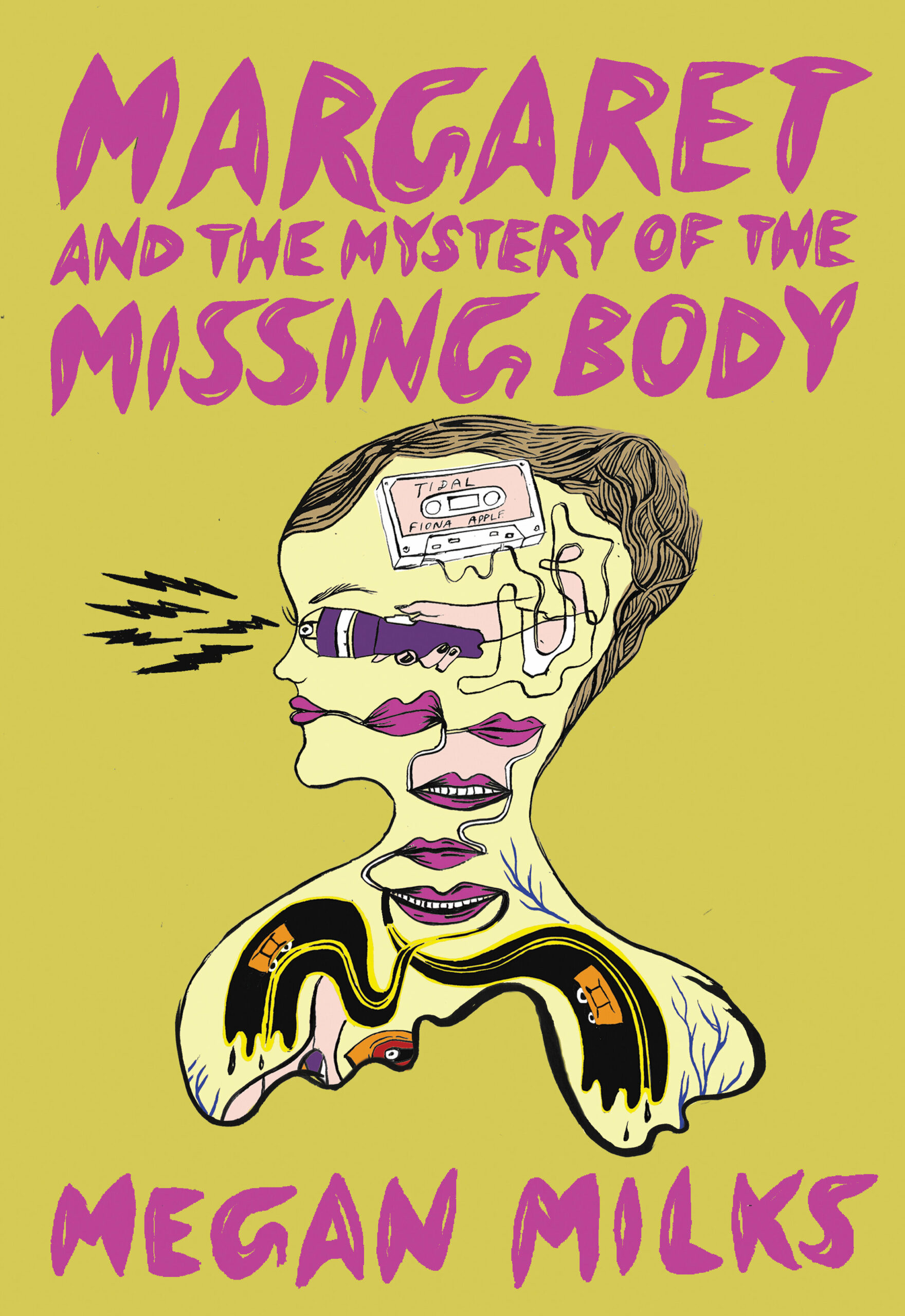 Margaret and the Mystery of the Missing Body by Megan Milks is available now from Feminist Press.