62 Thoughtful Holiday Gifts Made in the Bay Area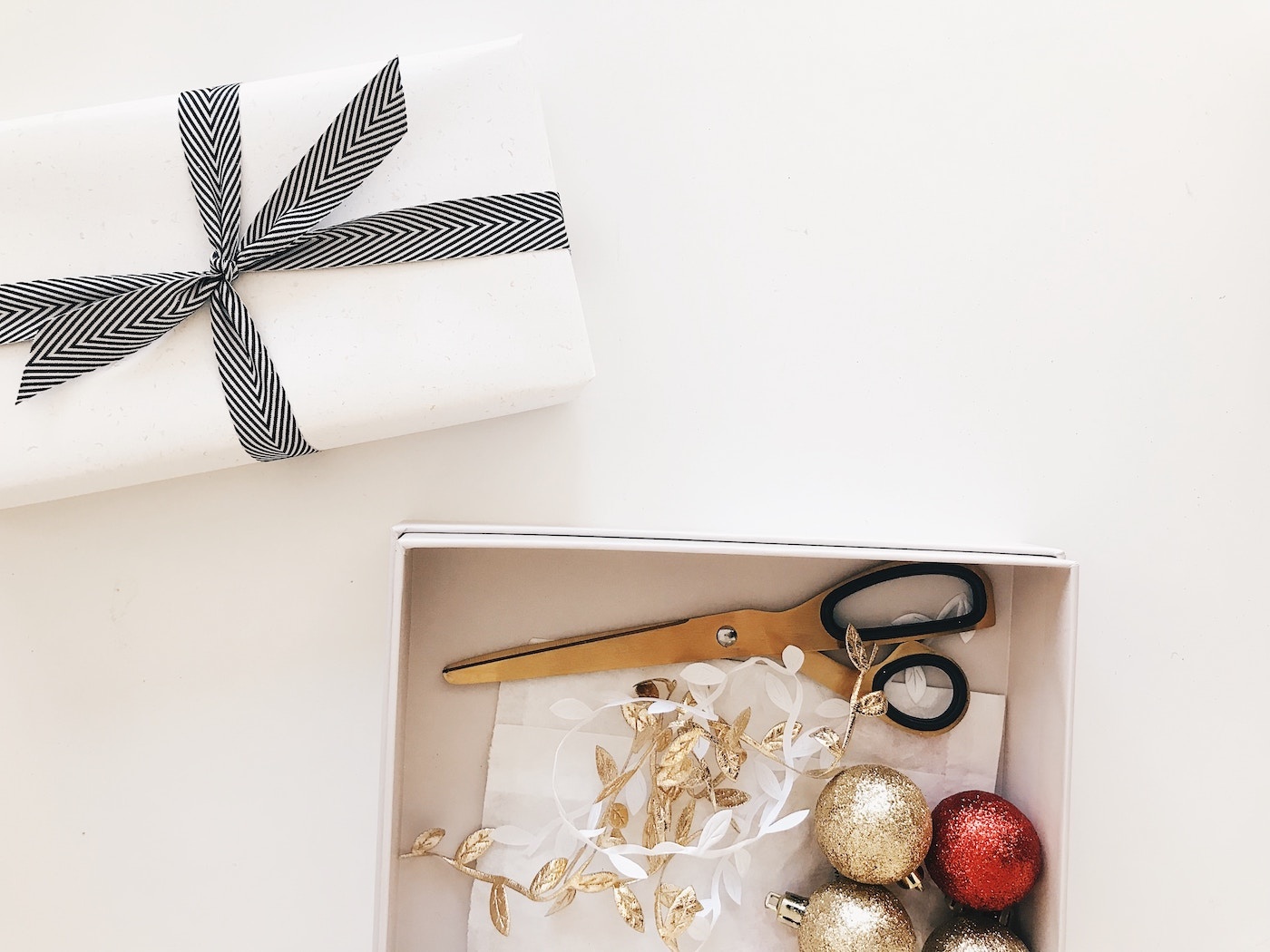 Its time to decide who's been naughty and who's been nice! And as always, we've got you covered with locally made gifts at every price point for everyone on your list.
Shop on to pick up local arts and crafts, eco-friendly puppy chew toys, tees for SF kids who like to represent, cookbooks, chemical-free makeup and skincare, go-anywhere gear, stompin' boots, artisanal coffee and eats, and even some epic experiences.
Happy holidays from the 7x7 team!
---
Gifts under $25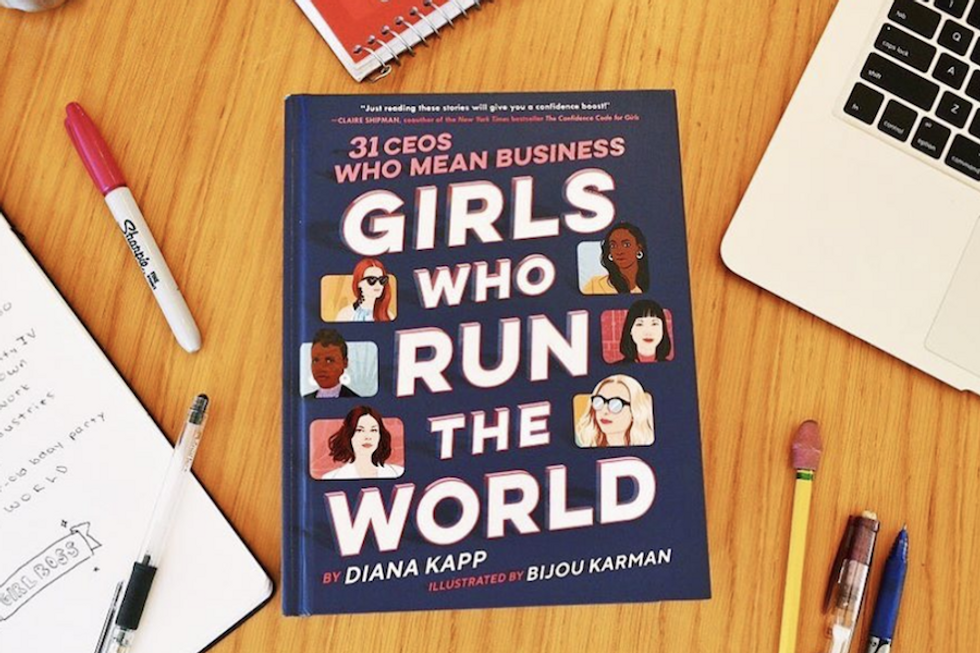 A must read for every badass woman and young feminist alikeand literally everyone elseDiana Kapp's Girls Who Run the World: 31 CEOs Who Mean Business provides the lowdown on must know business women, including a couple of San Francisco faces. // $17.99, barnesandnoble.com
Gifts under $25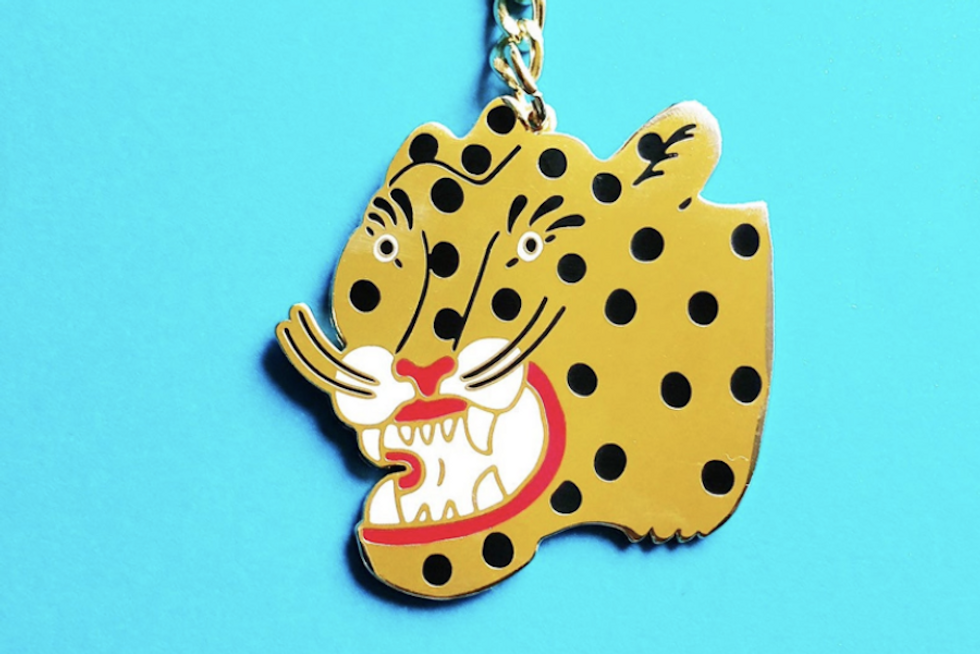 San Jose based Etsy artist Kristina Micotti's cheetah keychain adds a healthy dose of spunk to any set of keys! // $15, etsy.com
Gifts under $25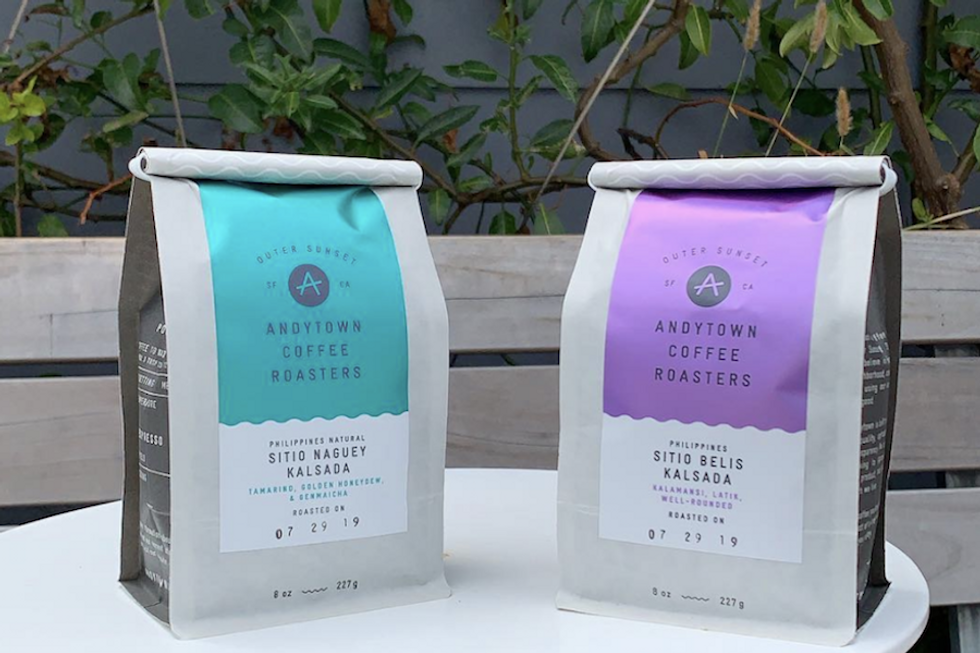 With a surprise shipment featuring one of local Andytown Coffee Roaster's favorite single origin offerings delivered straight to your doorstep every other week, this subscription is perfect for the caffeine addict in your life! Choose your preferred number of bags and get ready for offerings ranging from stable bean, Mexico Bella Vista, to fruity favorite, Ethiopia Natural Bedhatu. // $14.75 and up per shipment, andytownsf.com
Gifts under $25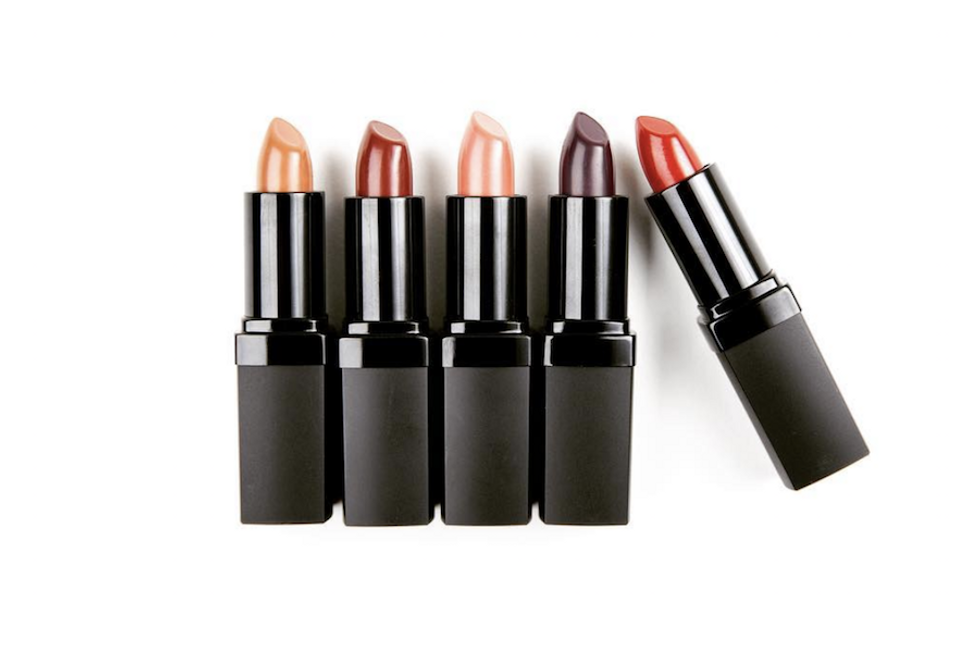 With 50 shadesall appropriately named after an SF street of courseon offer, Elizabeth Street Cosmetics' hydrating Street Stick is the perfect addition to every handbag. // $24, elizabethstreetcosmetics.com
Gifts under $25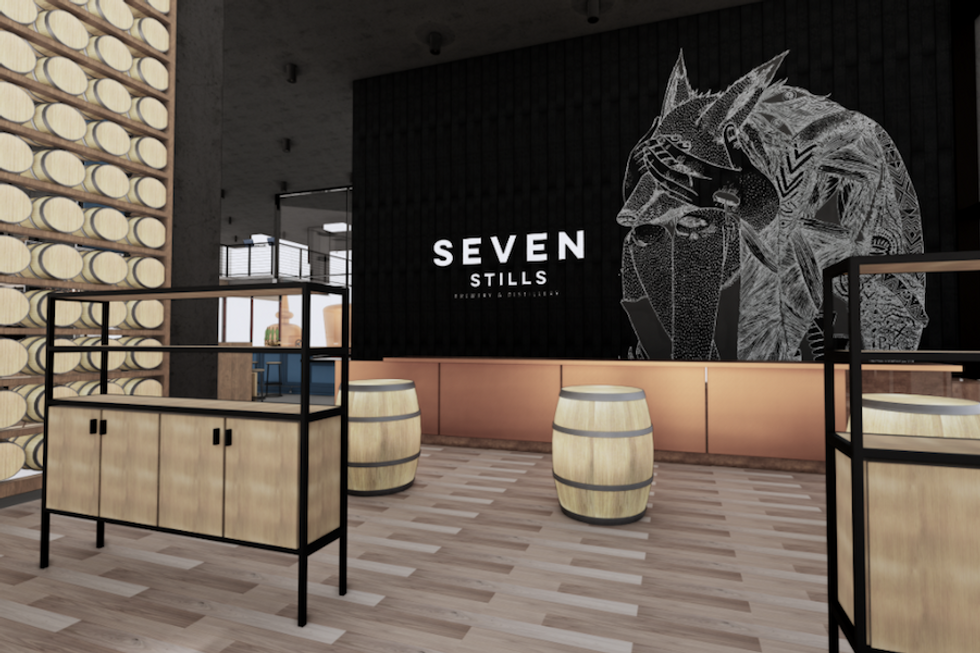 A one hour tour of Seven Stills' hot new digs makes for the perfect afternoon adventure! Whiskey and beer aficionados will love checking out the 750 gallon pot stills IRL and hearing all about the process at San Francisco's one and only brewery and distillery, almost as much as they'll enjoy knocking back a few brews at the stylish new bar after. // $25, tours available Friday, Saturday, and Sunday, sevenstillsofsf.com
Gifts under $25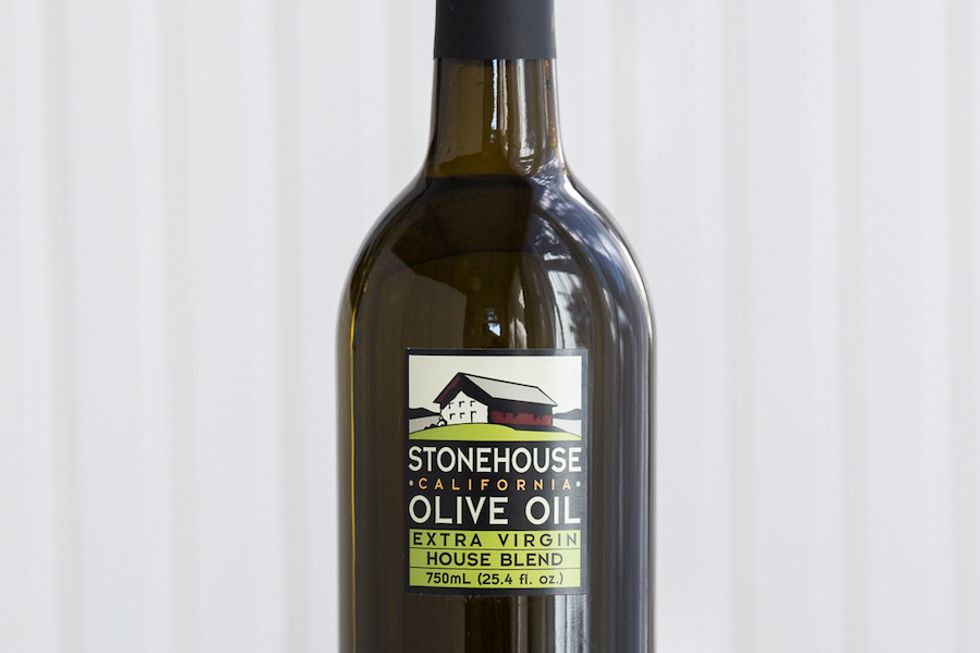 Ideal for everything from bread dipping to salad tossing to sautee making, Stonehouse Olive Oil House Blend is easily one of the most addictive Ferry Building staples. // $15 for 500 mL and up, stonehouseoliveoil.com
Gifts under $25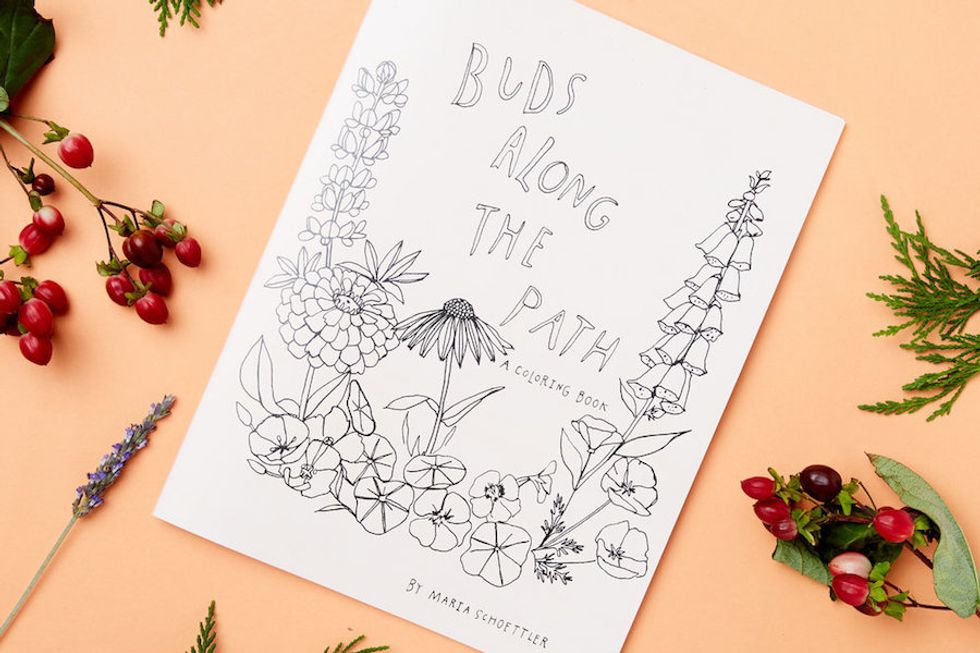 Who doesn't need some therapeutic coloring every once in awhile? Local artist Maria Schoettler's Buds Along the Path grown up coloring book offers some of the sweetest flower illustrations ever, just waiting to be meticulously filled in. // $22, mariaschoettler.com
Gifts under $25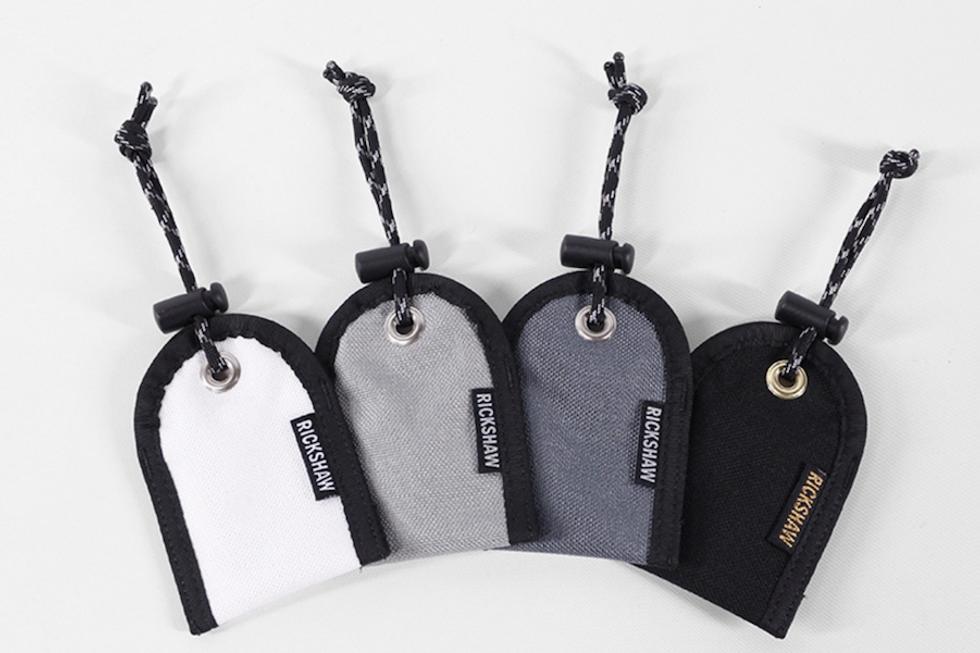 Stock up on these colorful, attach to anything AirPod pouches for everyone on your list! Complete with a plastic cordlock and completely customizable exterior, Rickshaw Bags' Sweetpea Mini Lanyard Pouch will ensure you never hear lost AirPod complaints from anyone again. // $20, rickshawbags.com
Gifts under $25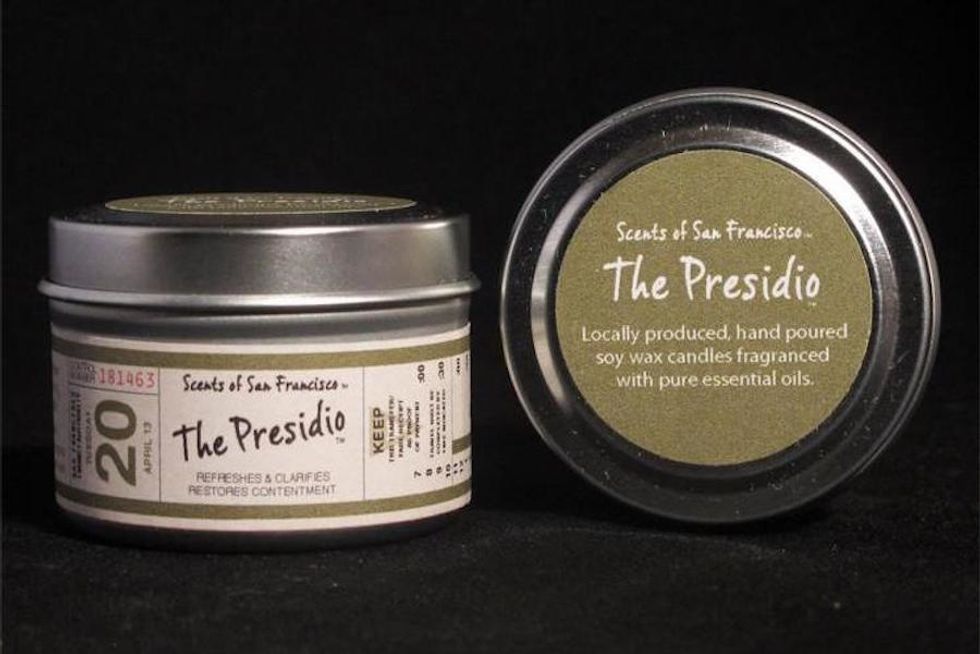 Destination Fragrances' small batch soy candles bring the aromas of SF inside! Comprised of pure essential oils, each of these SF neighborhood named candlesthink lavender and cedarwood for Pac Heights or a lemon and clary sage pled for the Presidioare the perfect way to destress after a hectic day. // $10 for 2 ounces and up, destinationfragrances.com
Gifts under $25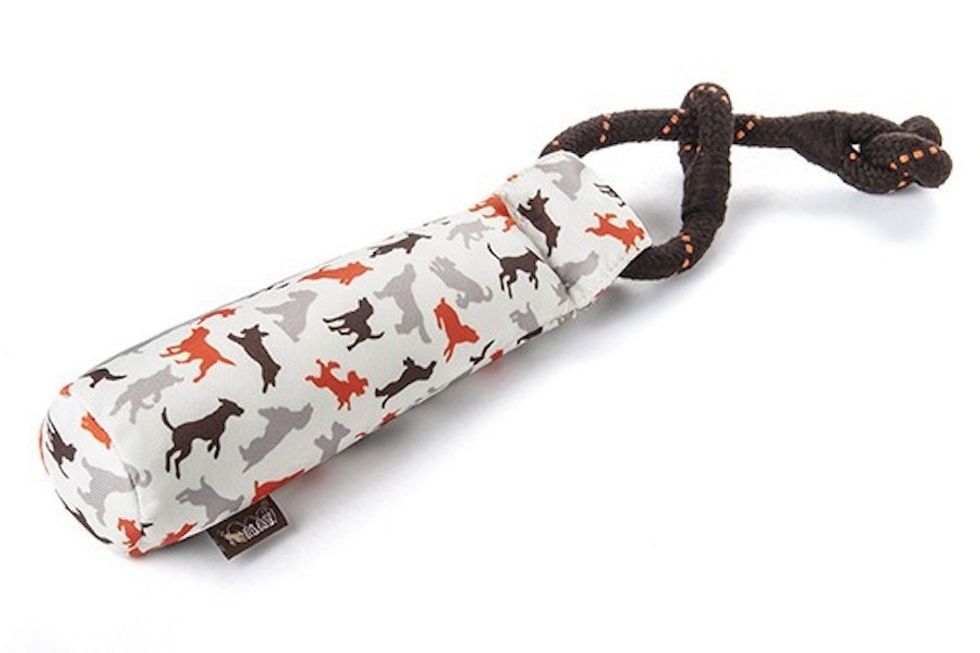 Furry friends will love this waterproof toy available in two sizes, perfect for an indoor or outdoor game of fetch from eco-friendly brand Pet Lifestyle and You (also known as P.L.A.Y.). Plus, pick from two stylish prints that will blend perfectly into your home. // $13.50 and up, petplay.com
Gifts Under $50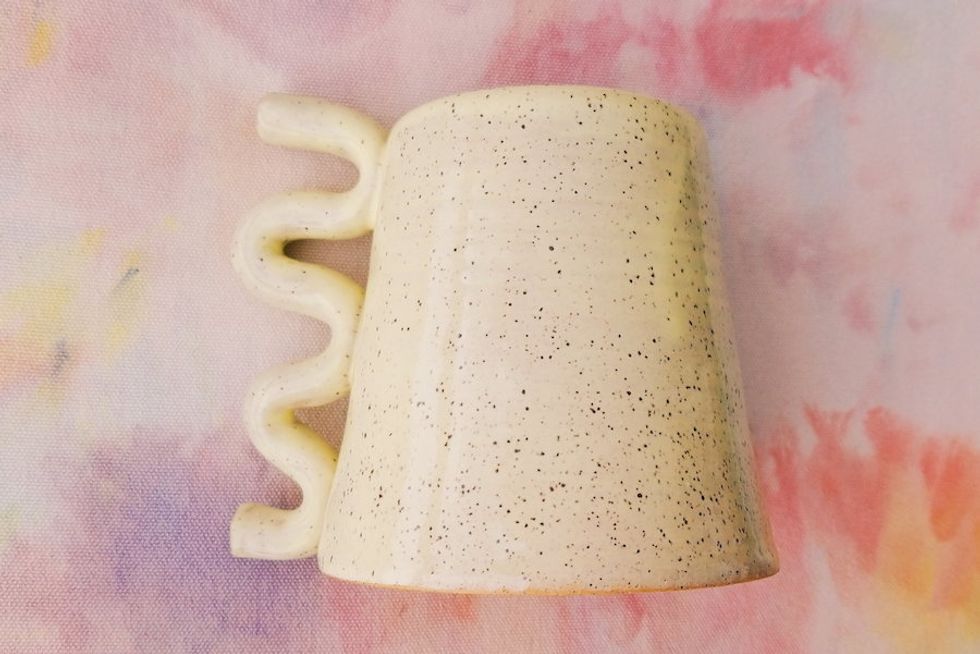 SF based ceramicist Viviana Matsudabetter known as Mudwitchcrafts speckled squiggle mugs in every shade under the sun that are the perfect balance of whimsical meets functional. // $48, mudwitch.com
Gifts Under $50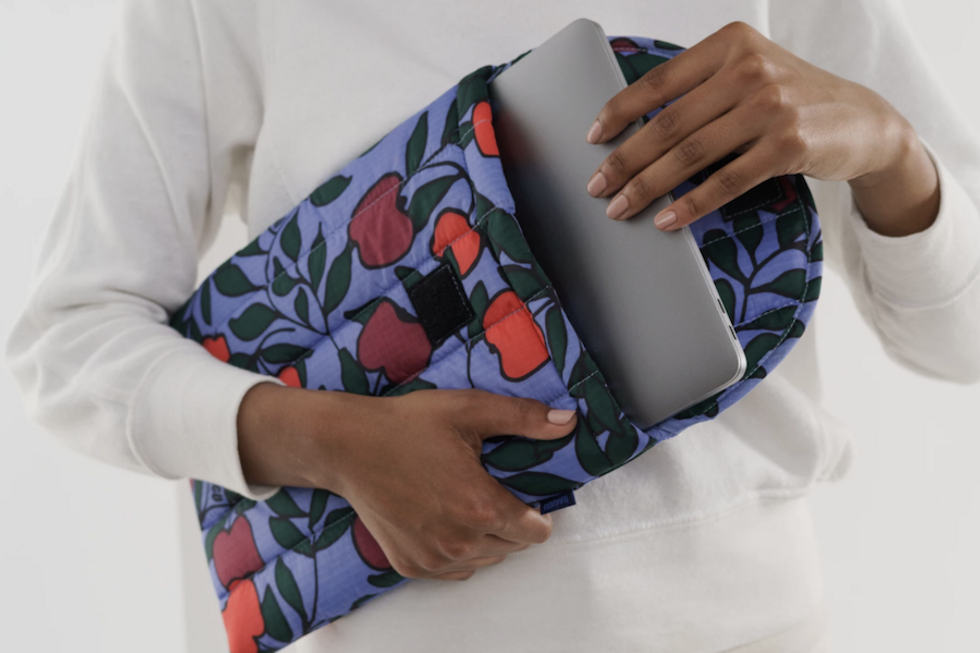 Baggu's Puffy Laptop Sleeve will keep any 13 inch laptop scratch and dirt freeand it's made from 40% recycled fabric too! Available in five colors including a bubble gum pink, bronze, and purple vine, this is honestly more stylish than our own puffy winter jackets. // $28, baggu.com
Gifts Under $50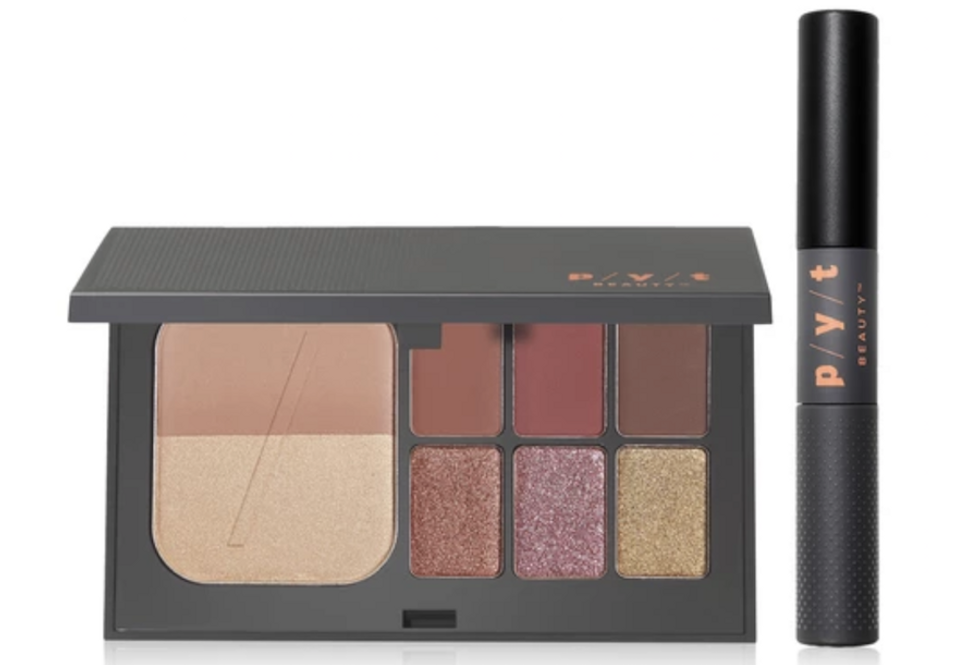 Complete with two big neutrals, three mattes, three shimmer hues, and a 12 hour mascara and primer duo, this vegan, cruelty and chemical-free palette set from Marin founded PYT Beauty is perfect for the jetsetter in your life. // $35, pytbeauty.com
Gifts Under $50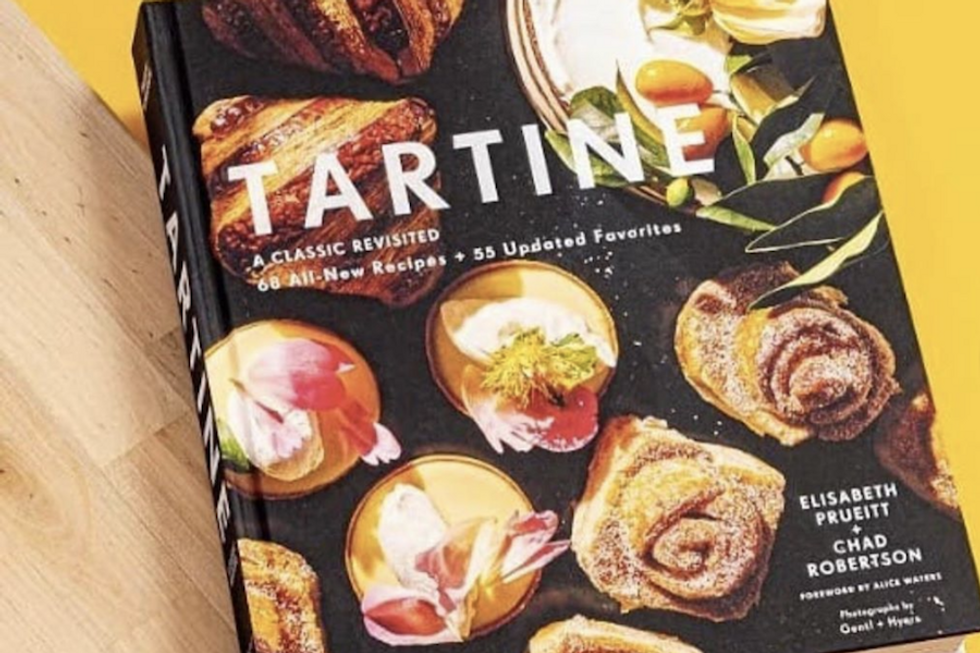 Gift someone Tartine: A Classic Revisited and you just might get lucky and wake up to those iconic morning buns on Christmas morning! Released earlier this year by Elisabeth M. Prueitt and Chad Robertson, this edition boasts the same favorites as last time, plus an additional 68 new recipes. // $36, barnesandnoble.com
Gifts Under $50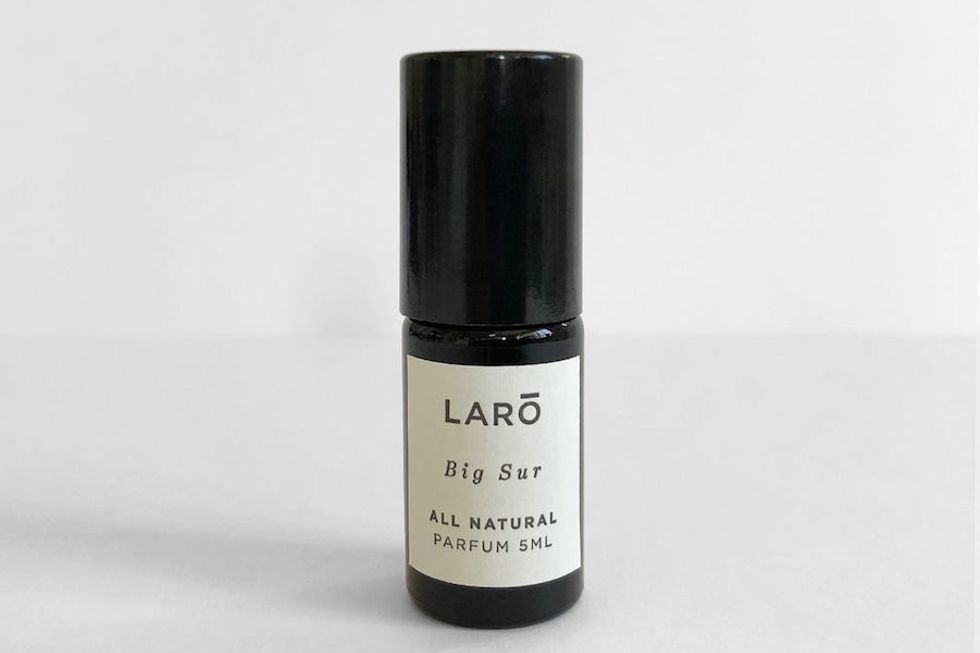 SF favorite Laro's unisex all-natural Big Sur aroma will instantly transport you to a foggy, redwood-covered Nor Cal bluff, and we're not mad about it! With notes of California Bay Leaf, Sagebrush, and wild herbs, this fragrance is available as both a roller bar parfum or eau de toilet. // $45 for 5mL parfum and up, laromaticaperfume.com
Gifts Under $50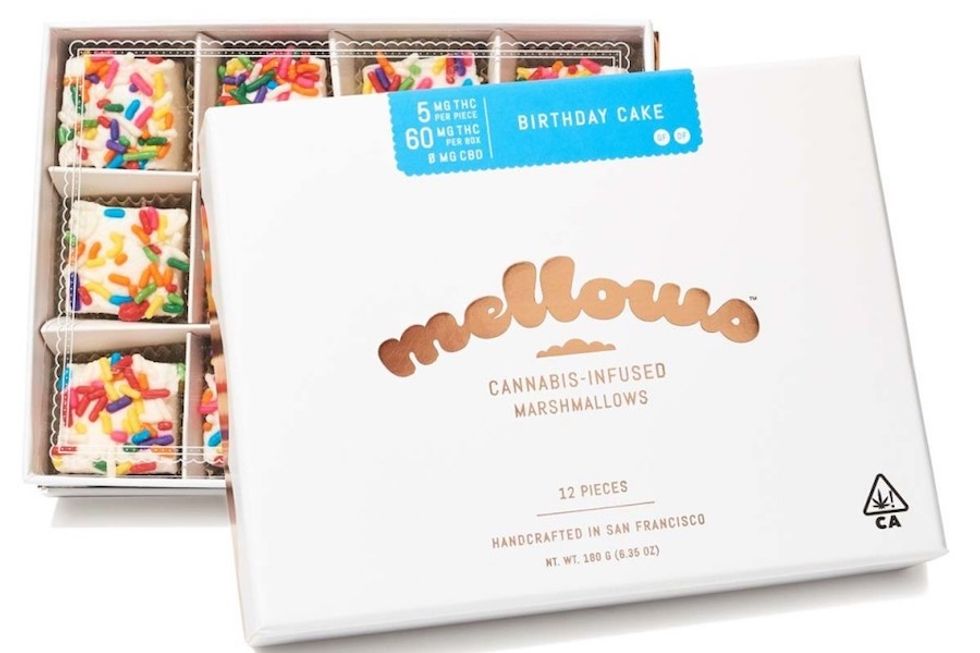 Mellows' 12 piece low-dose medicated marshmallow gift box fulfills all of our grown up candy and THC dreams. Each of the picture perfect sprinkle topped bites contains 5mg of THCor you can even upgrade to flavors including Strawberry Shortcake and Brown Butter Sage. // $50, getsava.com
Gifts Under $50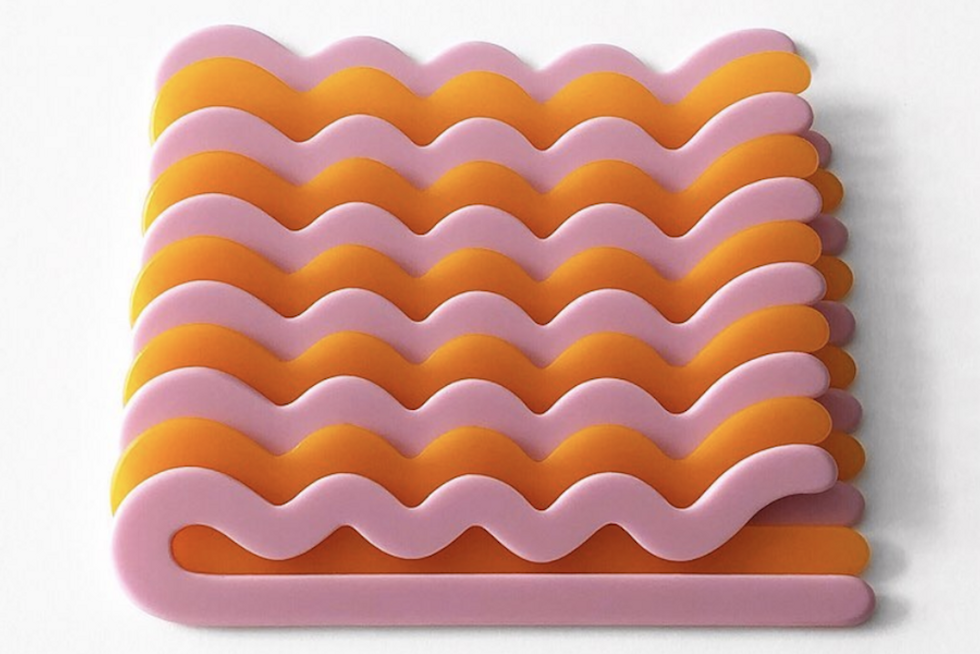 Because who wouldn't want a giant colorful acrylic bobby pin guaranteed to make even the worst hair days more manageable? The handpolished hair stick is available in clear, white, tomato, olive, melon, and lilac, making it the perfect accessory for every fit. // $40, wolljewelry.com
Gifts Under $50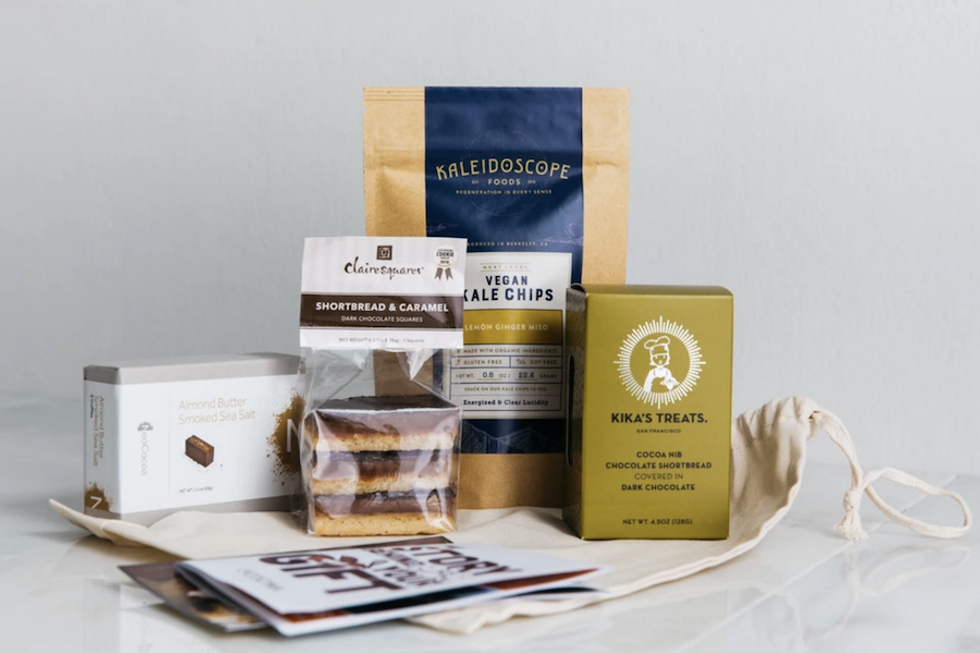 Sweet tooth's will love the "The Petite One Box," filled with locally made sugary goodies from the female entrepreneurs of non-profit La Cocinaand the best part is, no work for you! While the contents could change, your recipient will be munching on goodies from the likes of Kika's Treats, Clairesquares, and more. // $35, la-cocina-sf-store.myshopify.com
Gifts Under $50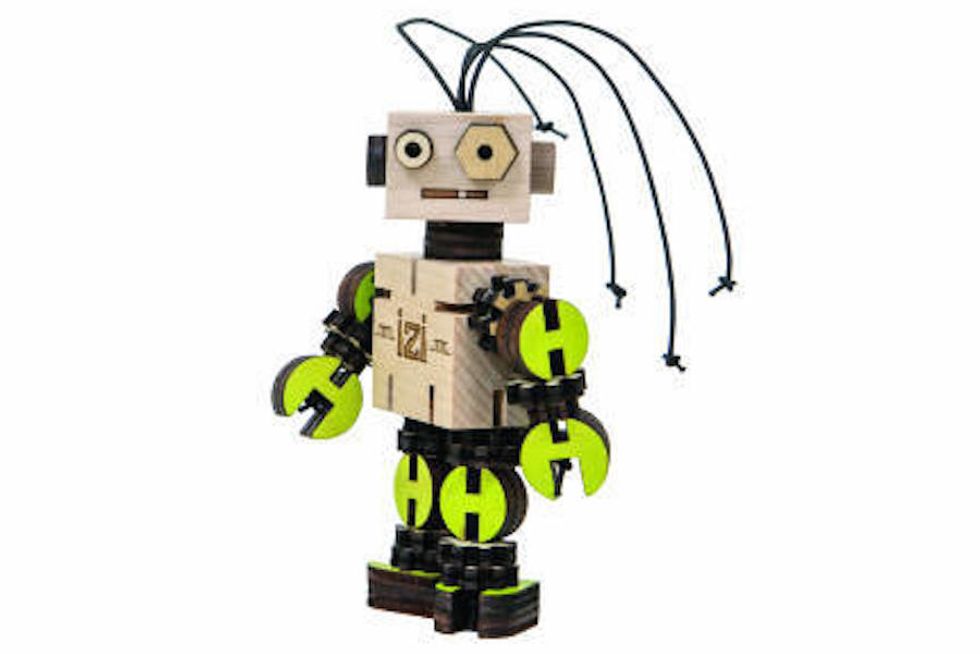 Perfect for the little engineer on your list, locally made wooden Bizibots come unassembled for double the fun. Each of the six robot varieties come with 22 to 51 parts and stand between 3 and 5.5 inches tall. // $40, etsy.com
Gifts Under $50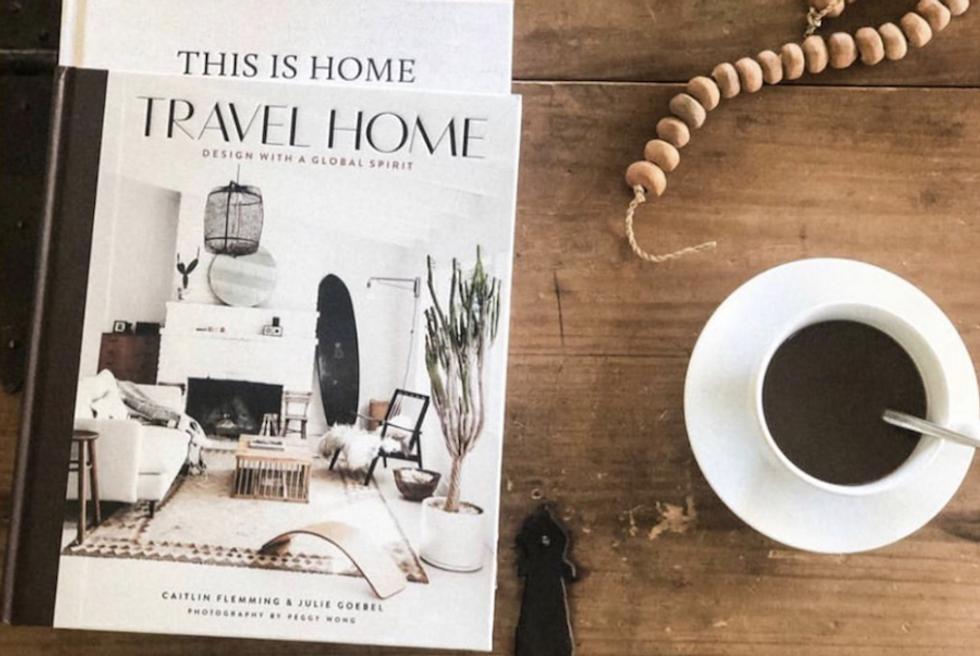 Written by SF based designers Caitlin Flemming and Julie Goebel and photographed by Peggy Wong, Travel Home provides inspo from 20 homes, each with curated interiors influenced by places across the globe, alongside interviews, tips, and tricks from designers. // $26.88, amazon.com
Gifts Under $50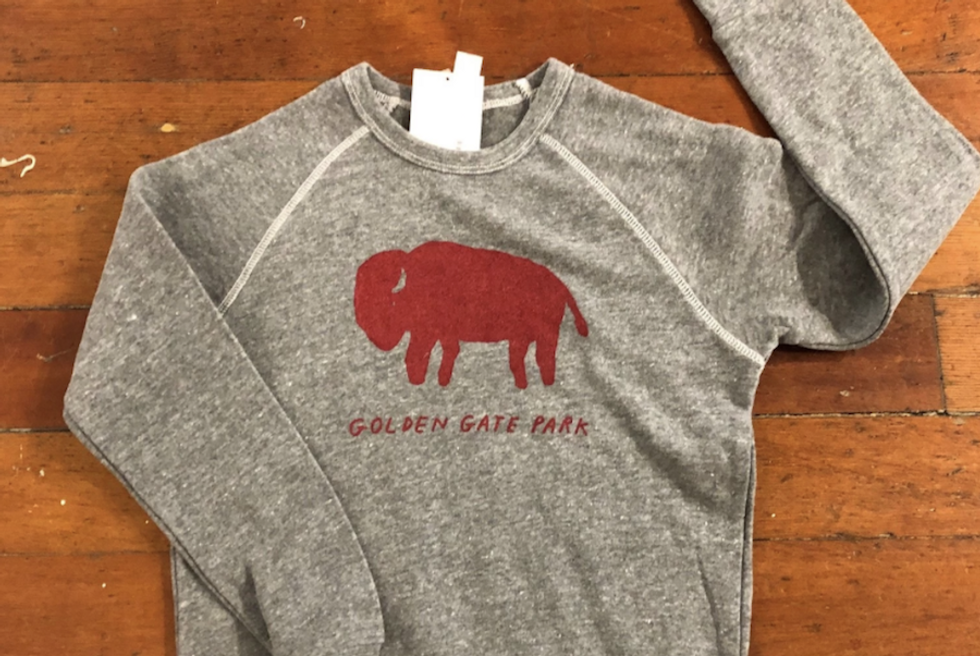 Designed by Tucker Nichols, this super soft, eco-friendly crewneck allows kids to rep GGP in style. // $42, parklifestore-webstore.com
Gifts Under $100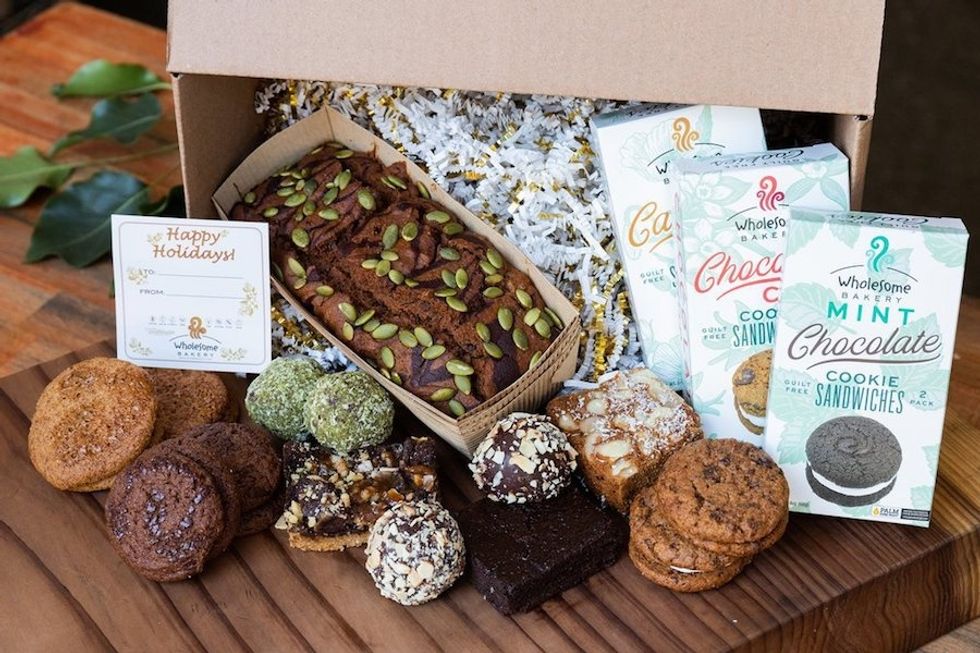 Knock the gluten free eaters and vegans off your list all at once with this epic holiday gift basket from Wholesome Bakeryyou just might have to make them share! Contents include everything from a pumpkin chocolate loaf to marzipan truffles to caramel cookie sandwichesall plant based and GF of course. // $65, wholesomebakery.com
Gifts Under $100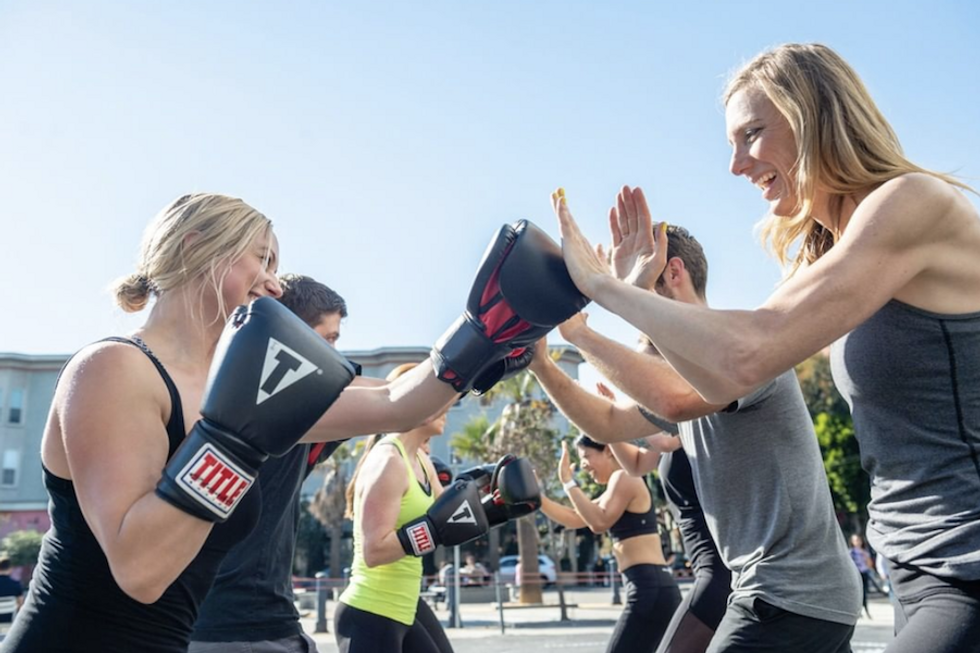 Ideal for fitness junkies on the go, a $60 per month Parks and Rec club membership covers unlimited outdoor workout classes ranging from total body conditioning to bootcamp to boxing at outdoor spots in the Marina, Hayes Valley, and Telegraph Hill (with Mission and Dogpatch outposts on the way)! Pro tip: gift yourself a membership too for a built in workout buddy. // $60 per month, publicrecreation.com
Gifts Under $100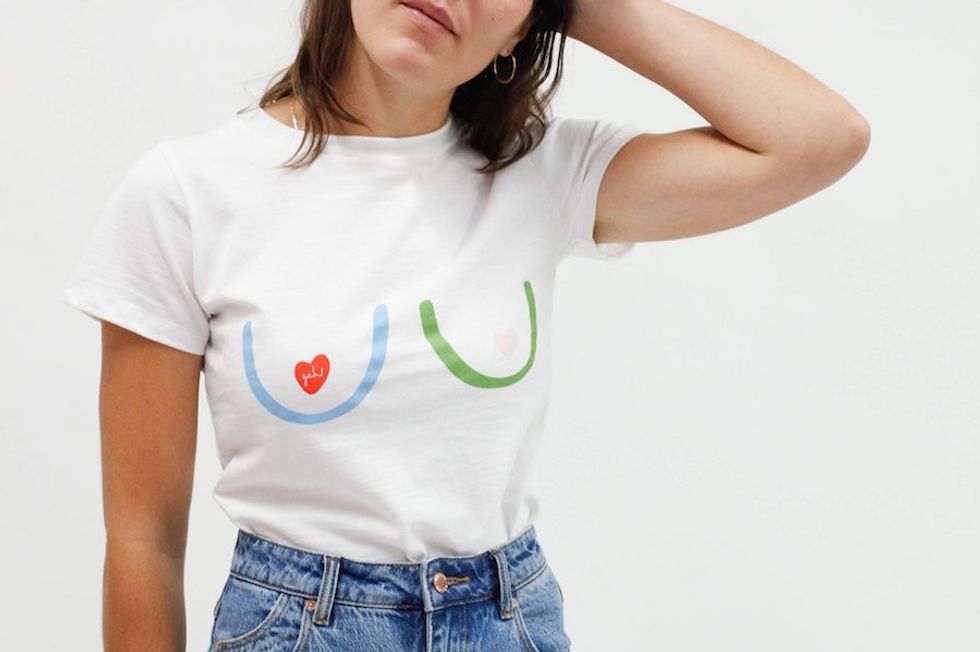 Gift a cute Gah! tee and support a cause! With every Boob Tee purchase, SF based cult favorite brand Lisa Says Gah will be donate 20% of proceeds to the UCSF Breast Cancer Research Foundation. // $38, lisasaysgah.com
Gifts Under $100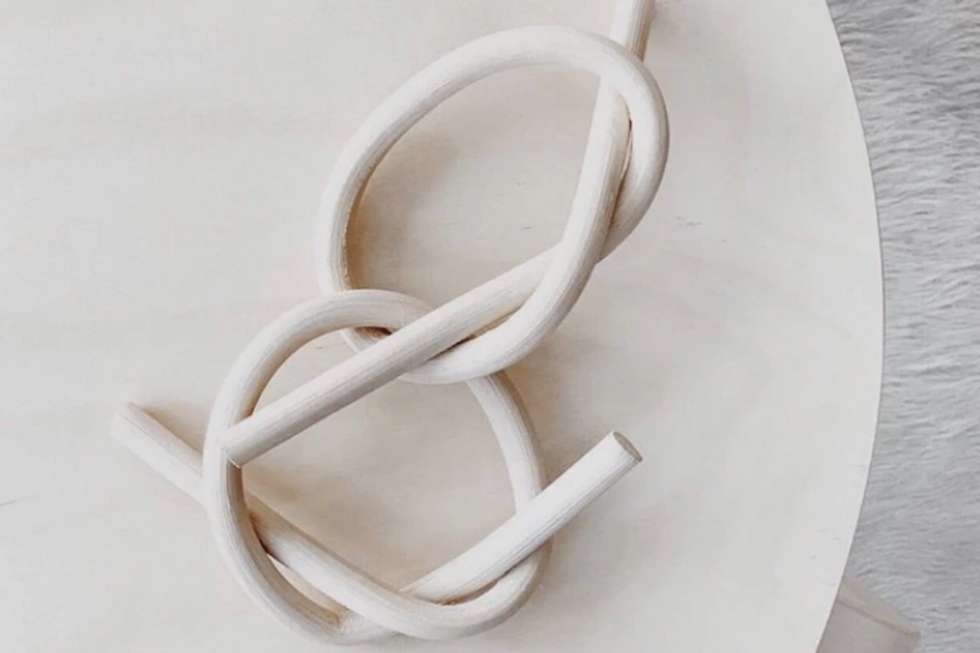 Created by California based woodworker Katie Gong, The Small Table Knot adds a touch of minimalist elegance to any table setting or wall. // $75, katiegongdesign.com
Gifts Under $100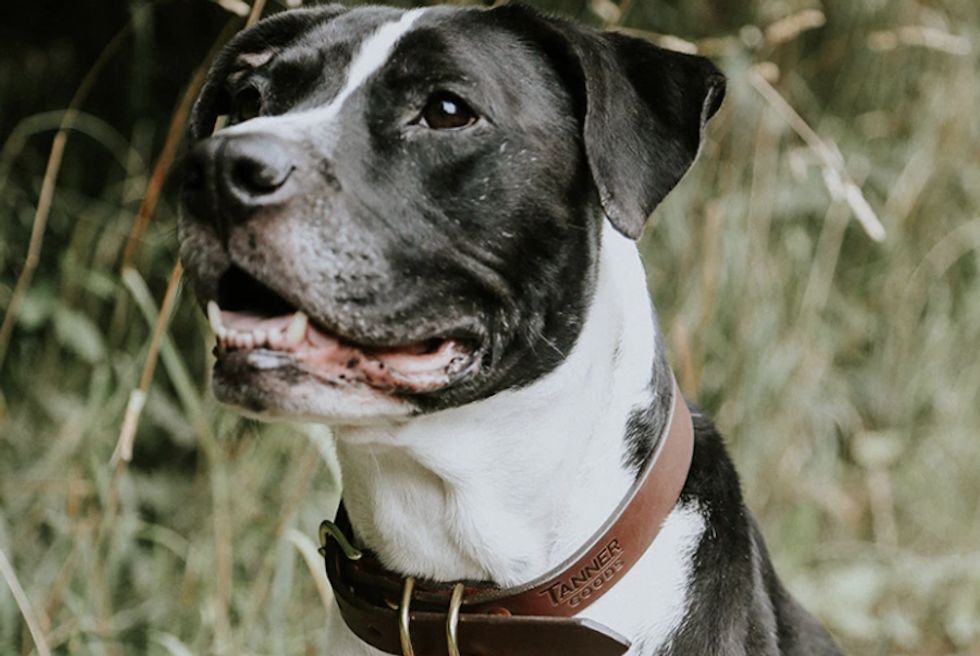 Tanner Goods' premium heavy-duty leather collars ensure that Bay Area pups are looking just as dapper as their owners. Available in four colors with matching leashes of course, these canine accessories are dyed, burnished, and waxed by hand, with a monogram add on available. // $60, tannergoods.com
Gifts Under $100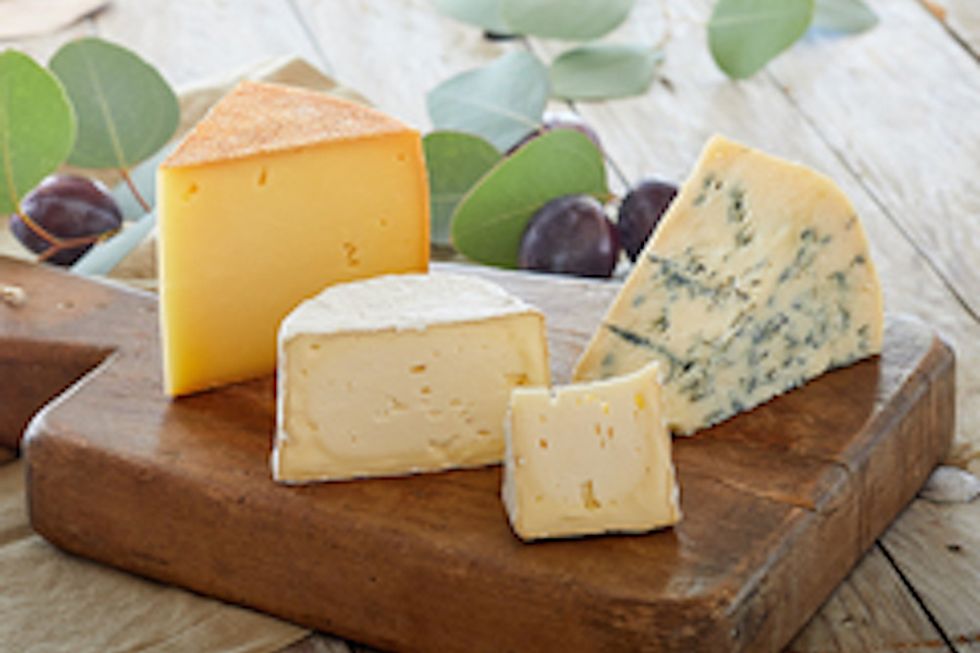 Treat the cheese lover on your list to Cowgirl Creamery's Every Holiday Collection shipment. Complete with Mt. Tam, Cowgirl's signature triple-cream cheese; Hop Along, the creamery's newest offering made exclusively from Straus Family Creamery organic cow's milk; and Point Reyes Bay Blue, a rustic fudgy cheese from Point Reyes Farmstead Cheese Company, they'll have plenty of cheese to shareor scarf down themselves this holiday season. // $65, cowgirlcreamery.com
Gifts Under $100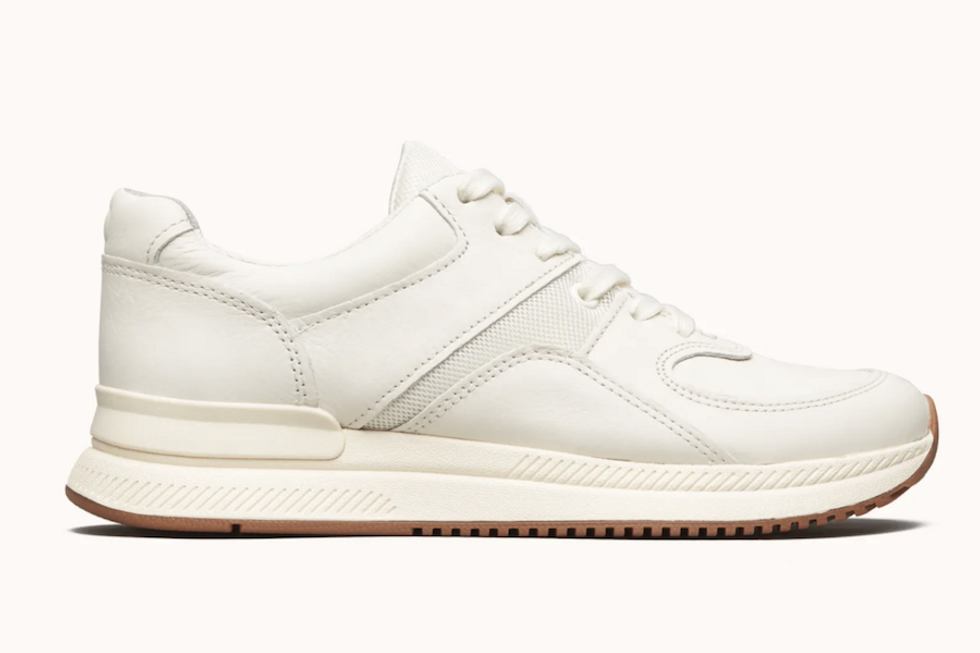 Between the chic streamlined design (where else can you find monochrome pastel sneakers?!), 94.2 percent Virgin Plastic free sole, and environmentally conscious leather, we're obsessed with Tread, Everlane's new trainer line. Gift a pair to the stylish gal or guy on your list, and we promise their feet will thank you. // $98, everlane.com
Gifts Under $100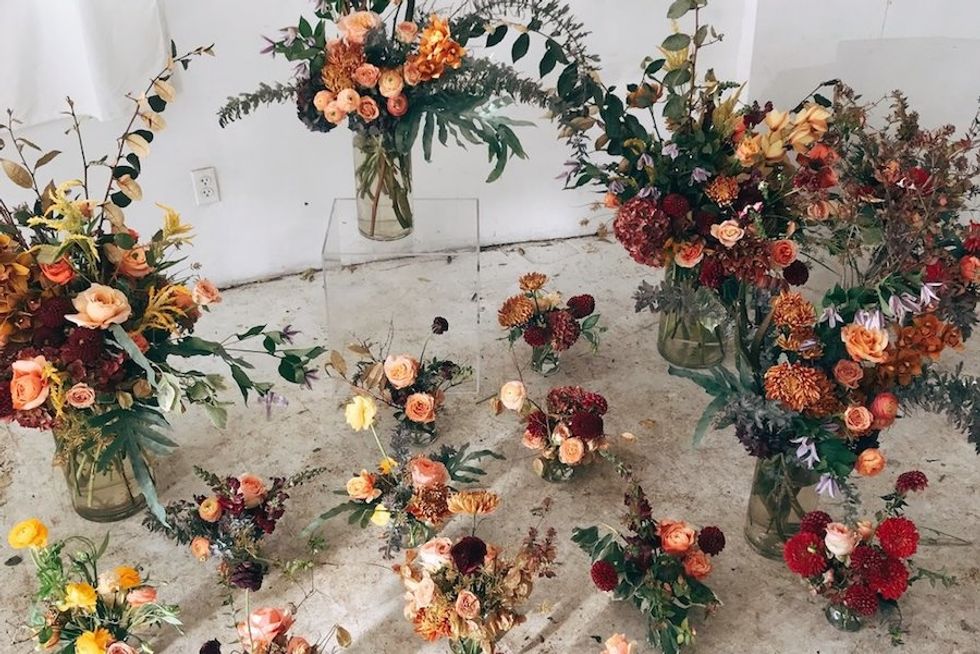 Ampersand's custom floral arrangements make for the perfect one of a kind, living gift. Pick your price point and the florists will craft a stunning display of locally grown seasonal blooms inside a matching vessel. // $50 and up, plus optional $15 delivery, ampersandsf.com
Gifts Under $100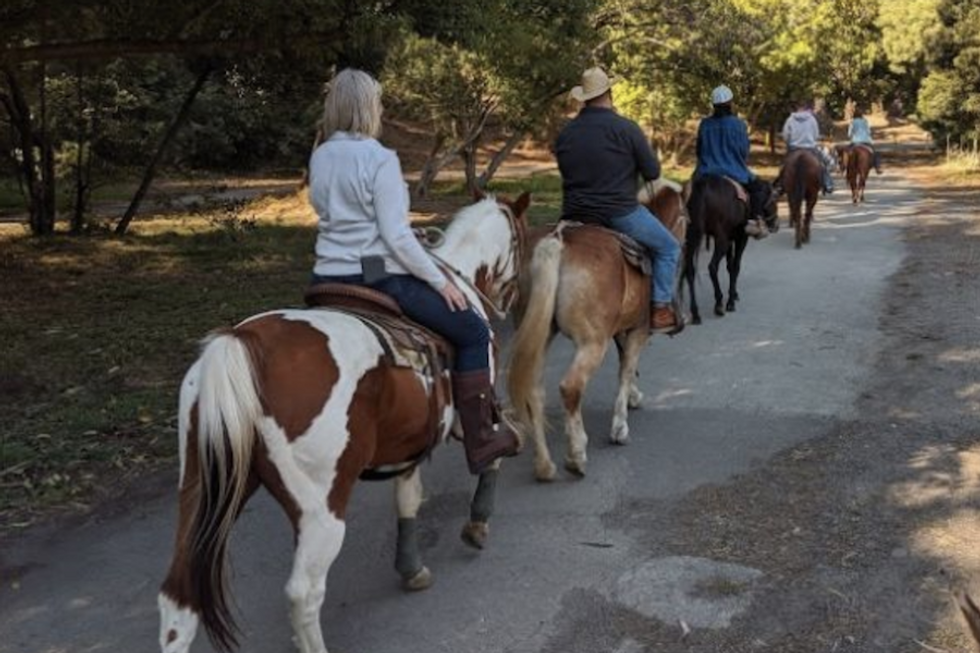 Who wouldn't be down for a gallop through Golden Gate Park? For the first time in years, experienced equestrians and new riders alike can experience the trails of GGP via horseback thanks to a new trial pilot program in collaboration with Chaparral Ranch. // $80 for one hour trail ride, chaparralcorporation.com
Gifts Under $100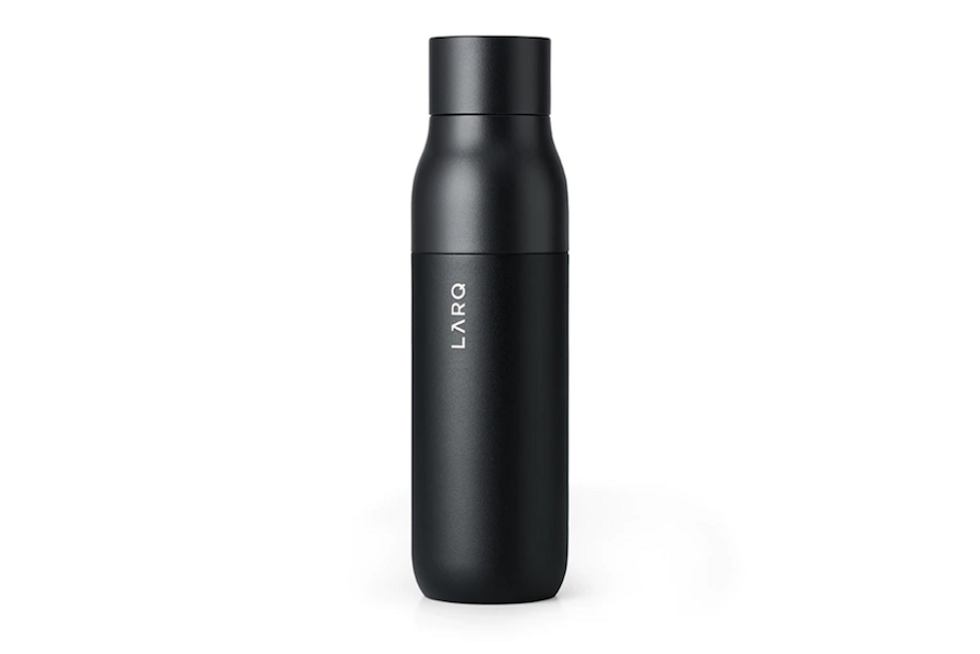 A must for the constantly hydrated adventurer, LARQ Bottle is the world's first ever self-cleaning water bottle and water purification system. Thanks to a cleaning system that turns on every two hours and a 60 second purification button that eliminate up to 99.9999% of bio-contaminants, and a streamlined design, water has never tastedor lookedso good. // $95 and up, livelarq.com
Gifts Under $100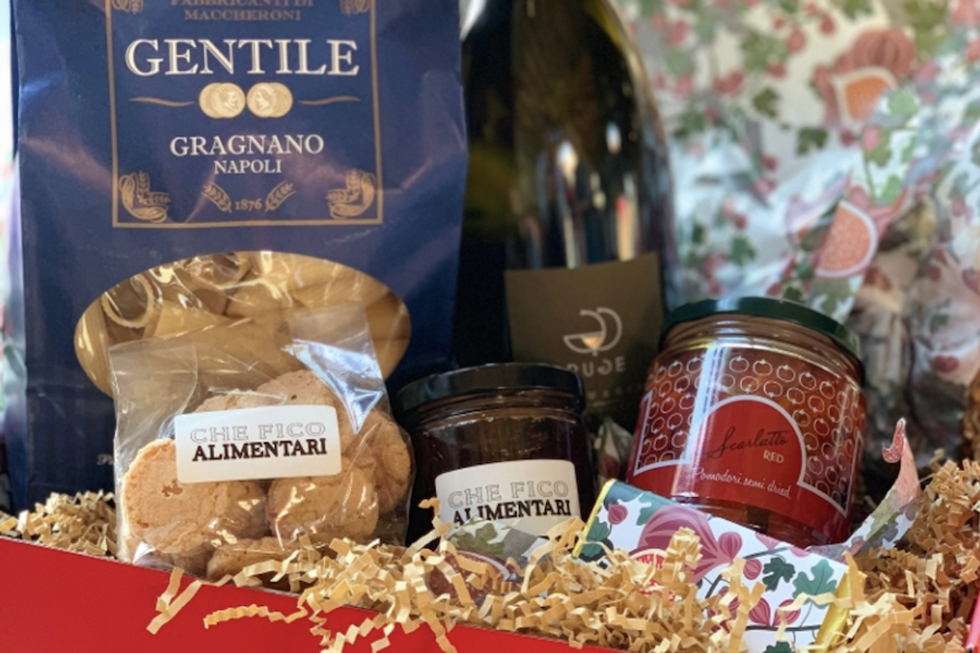 Sure getting a res at Che Fico is no easy feat, but thanks to the Rigatoni Special set, the gift of Che Fico is just a click away. This mouth watering box features imported Pastificio Gentile Rigatoni & Fiordelisi Scarlotto semi-dried tomatoes, plus Che Fico house-made pancetta, marmellata, amaretti cookies, and a dark chocolate barall paired with your choice of wine. // $75, chefico.com
Gifts Under $100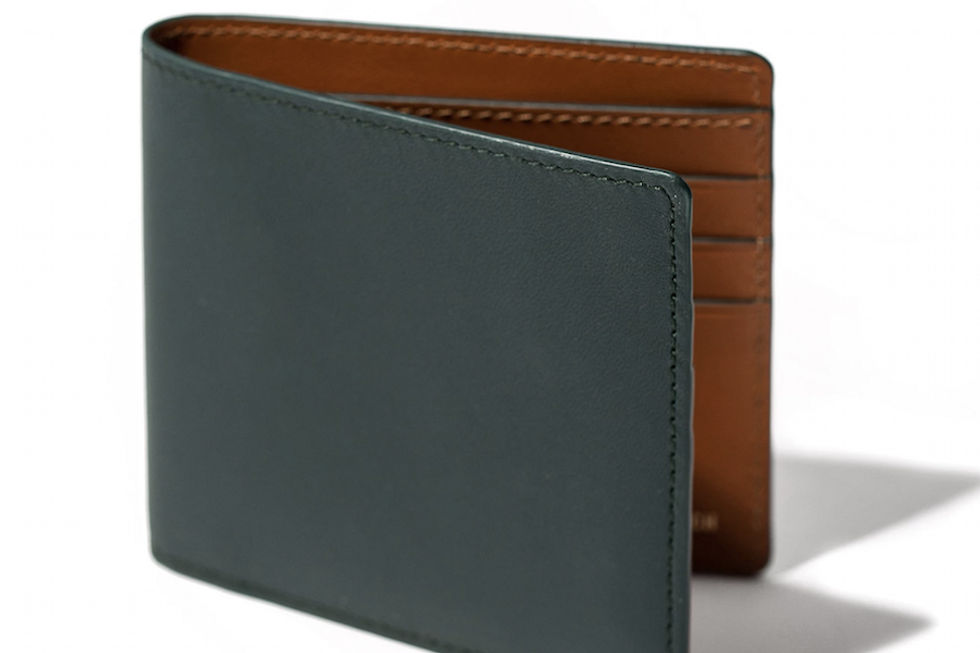 Taylor Stitch's Minimalist Bill Fold is made of 100% full grain Spanish cow hide and is the perfect pocket sized card holder. Choose from a range of masculine hued exteriors with a signature tan interior. // $98, taylorstitch.com
Gifts Under $100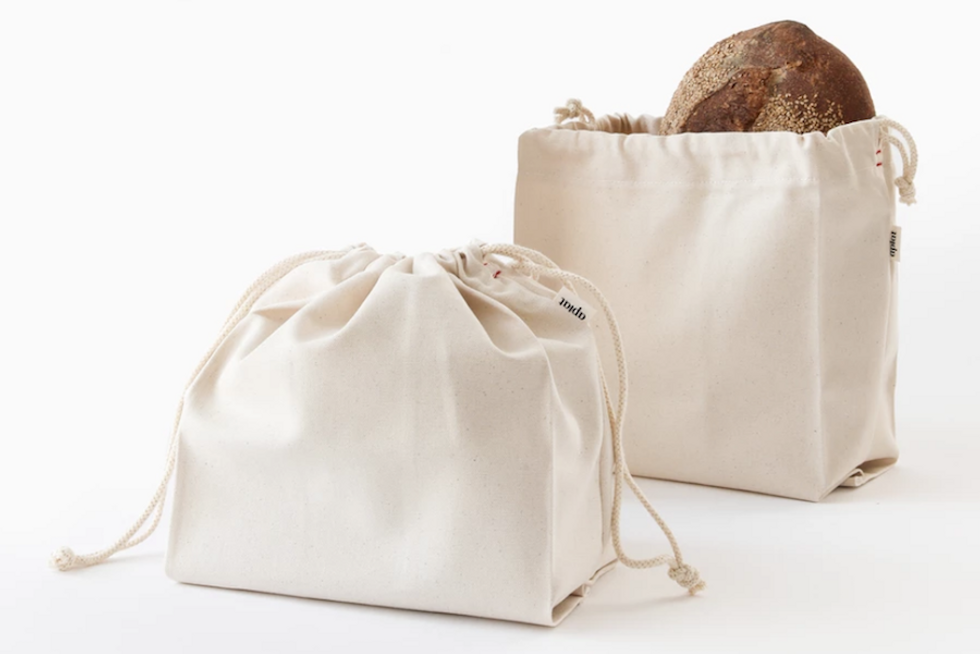 Perfect for experienced chefs and takeout eaters alike, plat's 100% organic cotton Poche Large Bag food pouches keep produce, grains, and breads fresh for longer, and encourage a zero-waste food culture. // $57 for 2, aplat.com

Gifts Under $150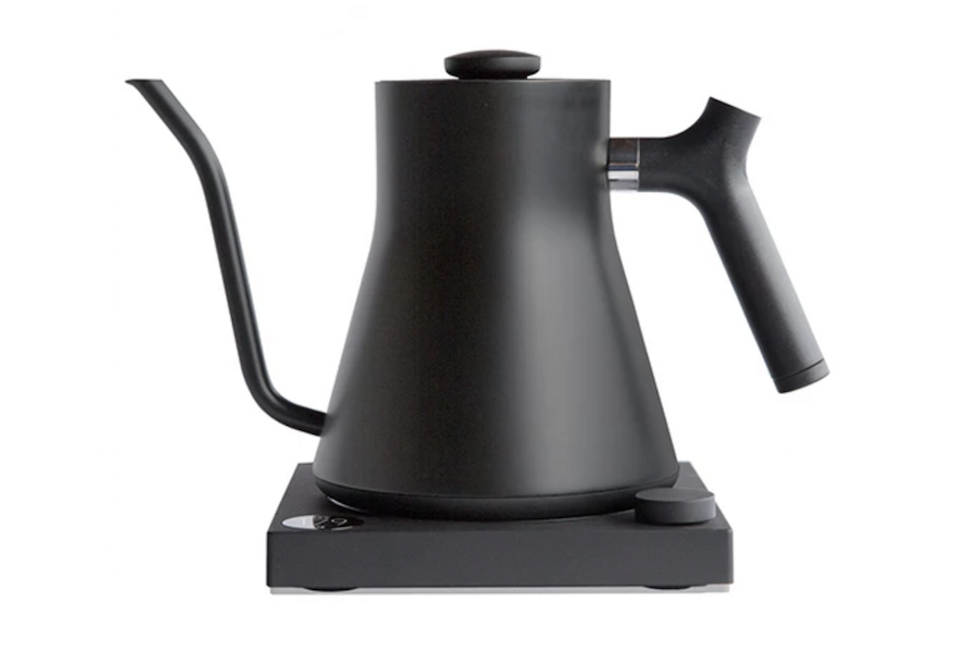 Fellow's Stagg EKG Electric Kettleavailable in a variety of aesthetically pleasing colorsis a must for coffee connoisseurs. A variety of high tech featuresthink 60 minute hold mode, brew stopwatch, variable temperature control, and LCD screenhelp create the perfect cup of joe. // $169, fellowproducts.com
Gifts Under $150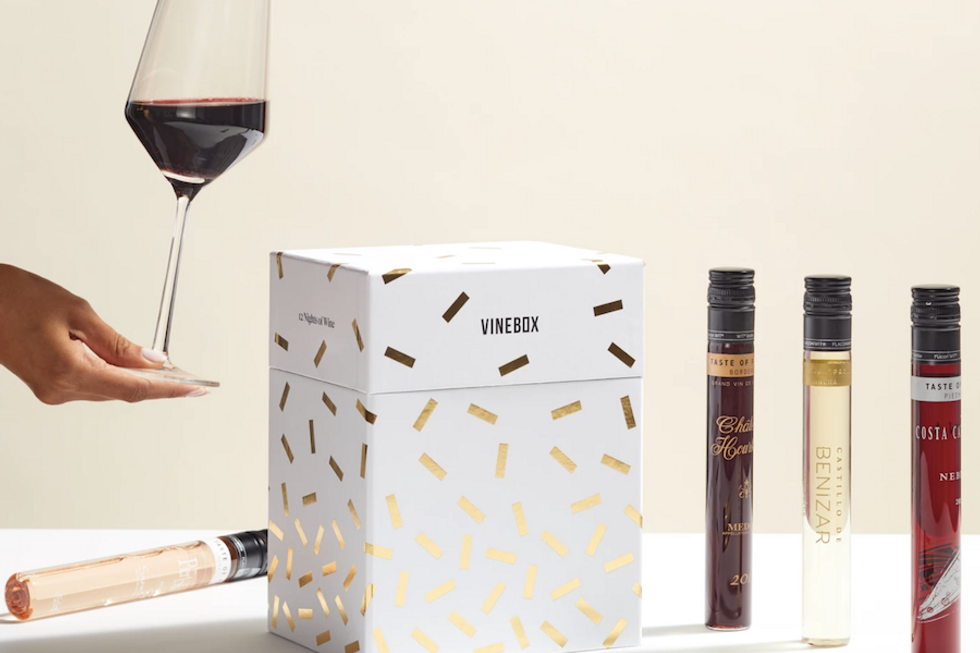 Basically just the best grown up advent calendar ever, Vinebox's 12 Nights of Wine box features 12 pours from around the world, each contained in an aesthetically pleasing one glass vial. Choose from a Naughty or Nice selectionor gift both. // $129, getvinebox.com
Gifts Under $150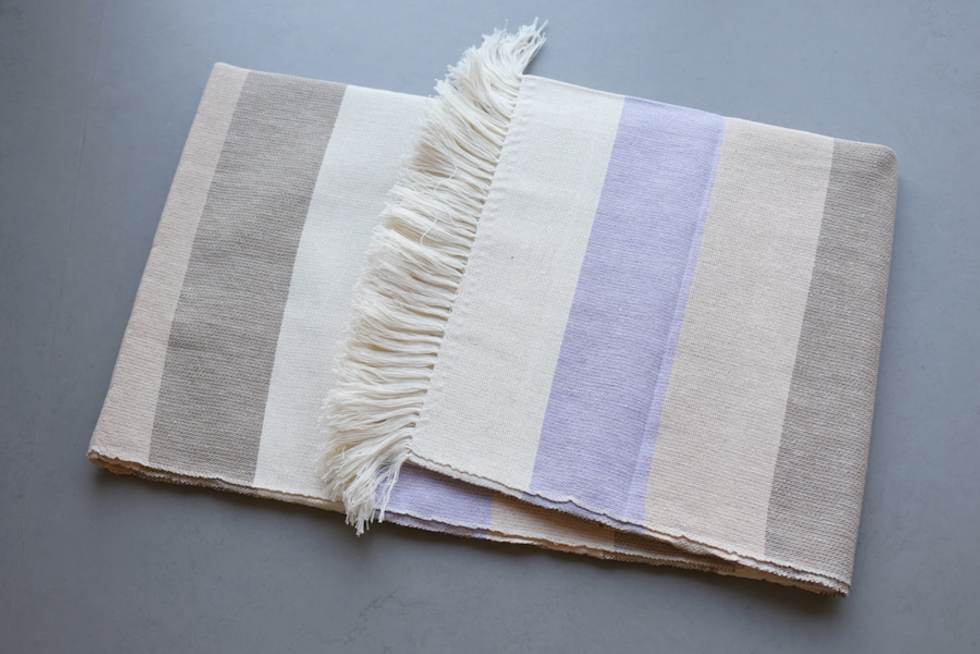 Designed in SF and hand woven by artisans in Oaxaca, Mexico on a flying shuttle loom, this 100% organic cotton Dana Haim blanket (82 x 60 inches) works as a trendy indoor throw or Dolores Park picnic blanketespecially because its machine washable. // $120, danahaim.com
Gifts Under $150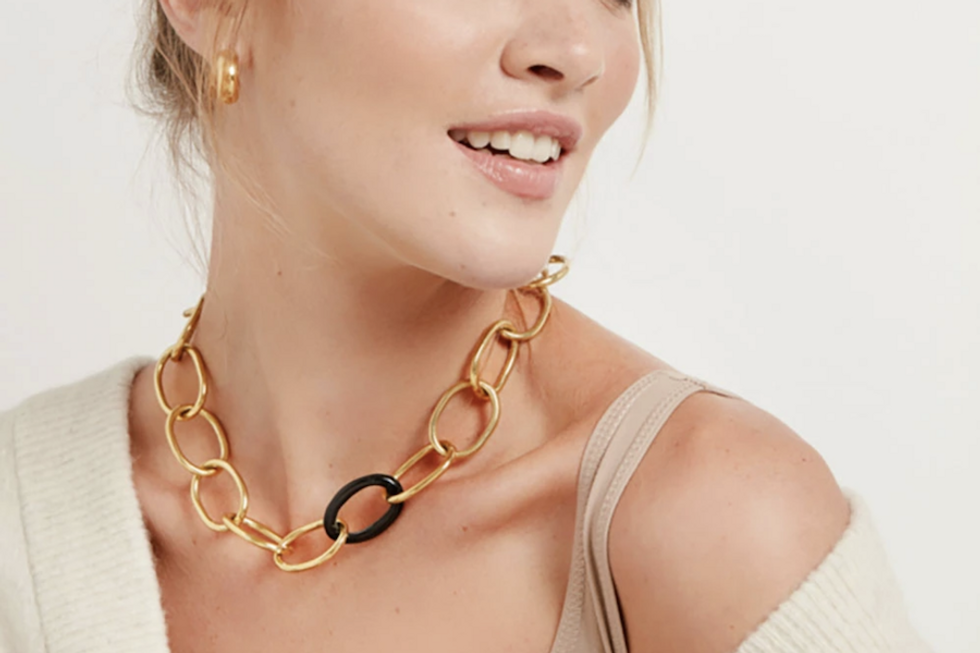 San Francisco based ethical jewelry company Soko works with artisans worldwide to help them increase their production capacity and income through the creation of special, eco-friendly pieces. Fashionistas will love Soko's brass Nene Horn Link Collar Necklace with a single ethically sourced horn link, handcrafted by artisans in Kenya using traditional techniques. // $114, shopsoko.com
Gifts Under $150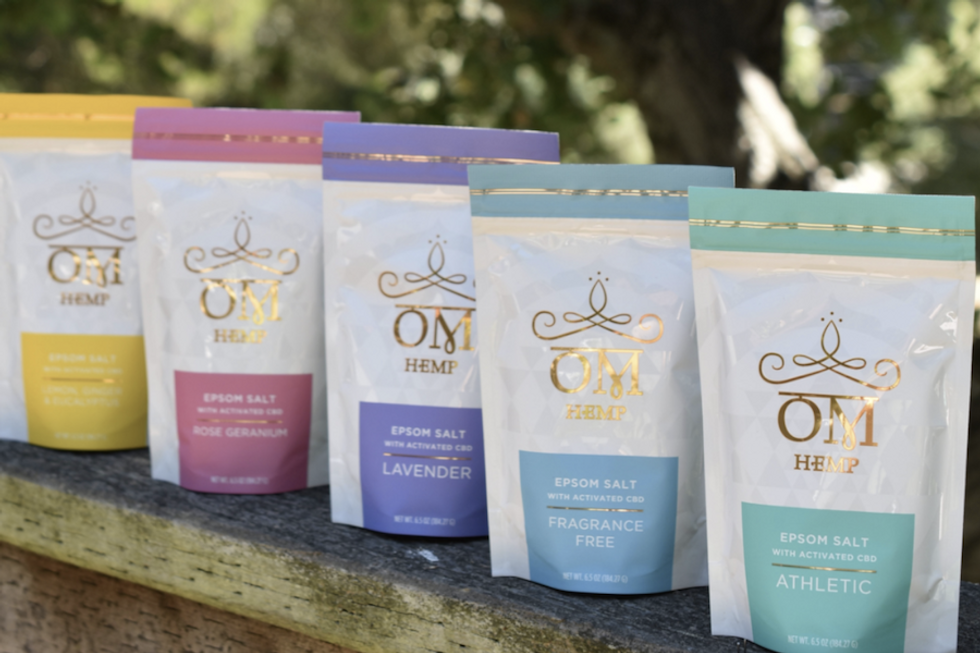 Who doesn't like to unwind with a long soak after a crazy day? OM Hemp's variety pack of CBD infused Epsom salts (20 mg per flavor)flavors include rose geranium, lavender, fragrance free, athletic and morewill ensure you stay relaxed all December long. // $115, om-wellness.com
Gifts Under $250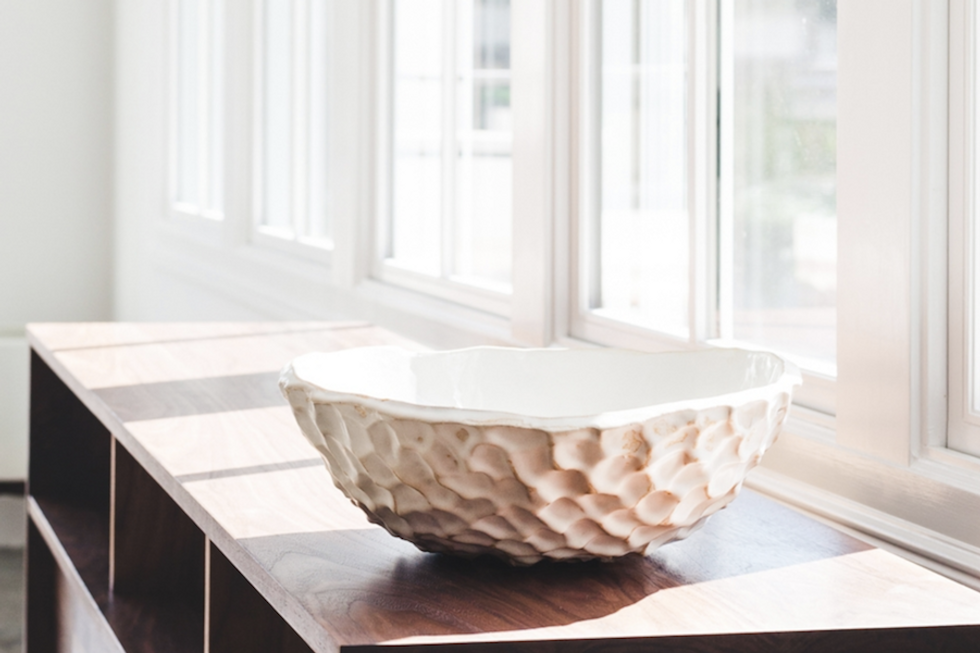 The Rocky Bottom Bowl from MMClay is the perfect dinner party centerpiece or serving bowl. Choose from a glossy white, black, or buttermilk finish, and know that each hand carved and glazed bowl will be unique. // $185, mmclay.com
Gifts Under $250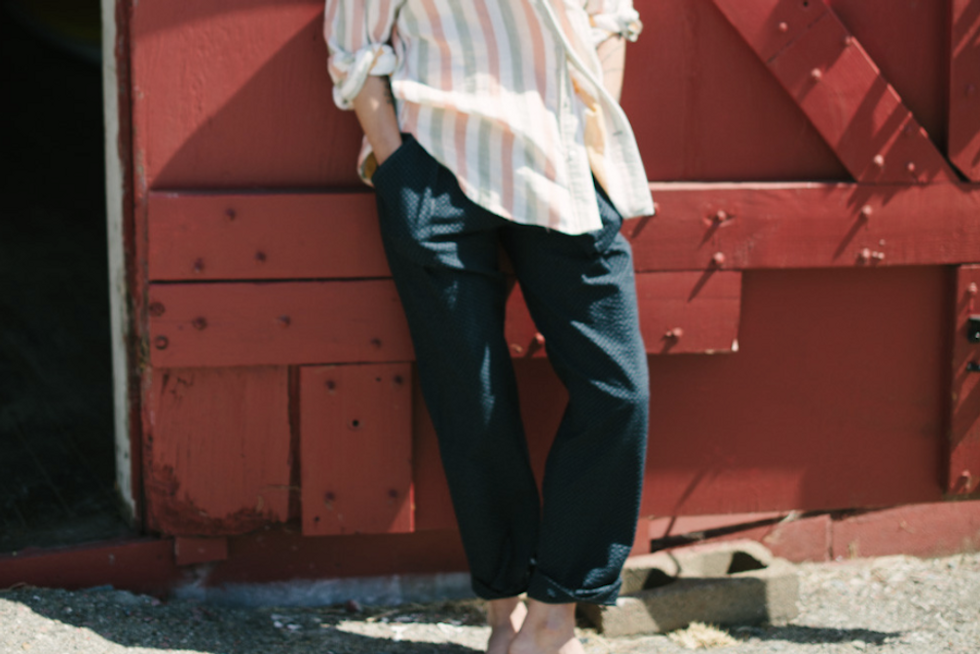 Made from a 100% cotton seersucker fabric woven and finished in Japan, and designed and cut in the US, Eight and Sand's Tottori Cross Lounge Pants are far from your average sweats. Luxurious detailsthink no outer side seams and flat seam finishingguarantee a perfect fit. // $185, eightsand.com
Gifts Under $250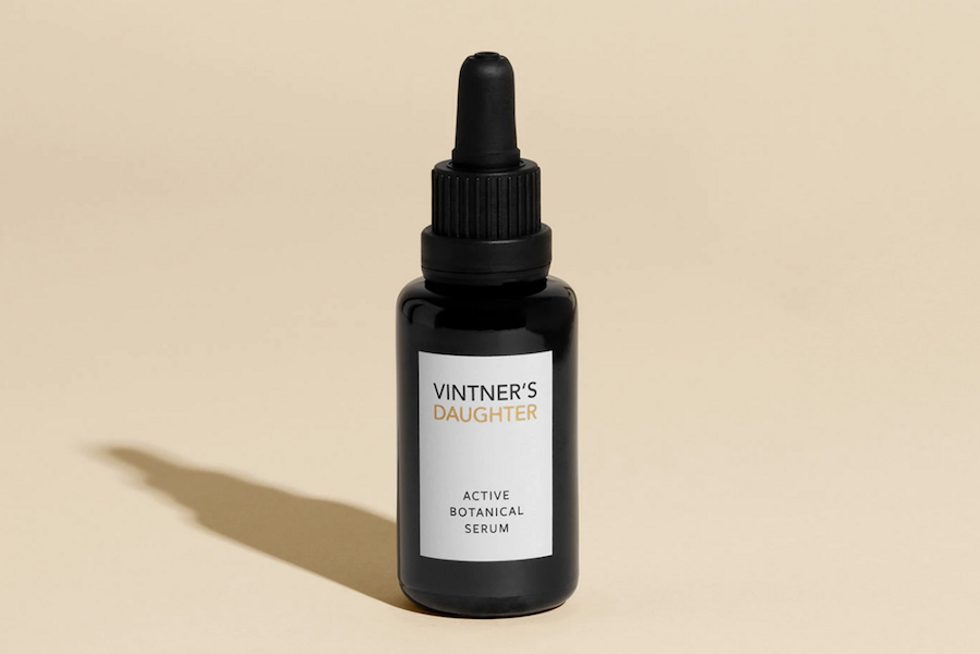 Cult favorite Vinter's Daughter's original wellness product, Active Botanical Serum, is a pampering must. Inside this concoction, 22 nutrient-rich botanicals sourced from around the world come together to create a rejuvenating, repairing, and brightening serum. // $185 for 30 ml, vintnersdaughter.com.
Gifts Under $250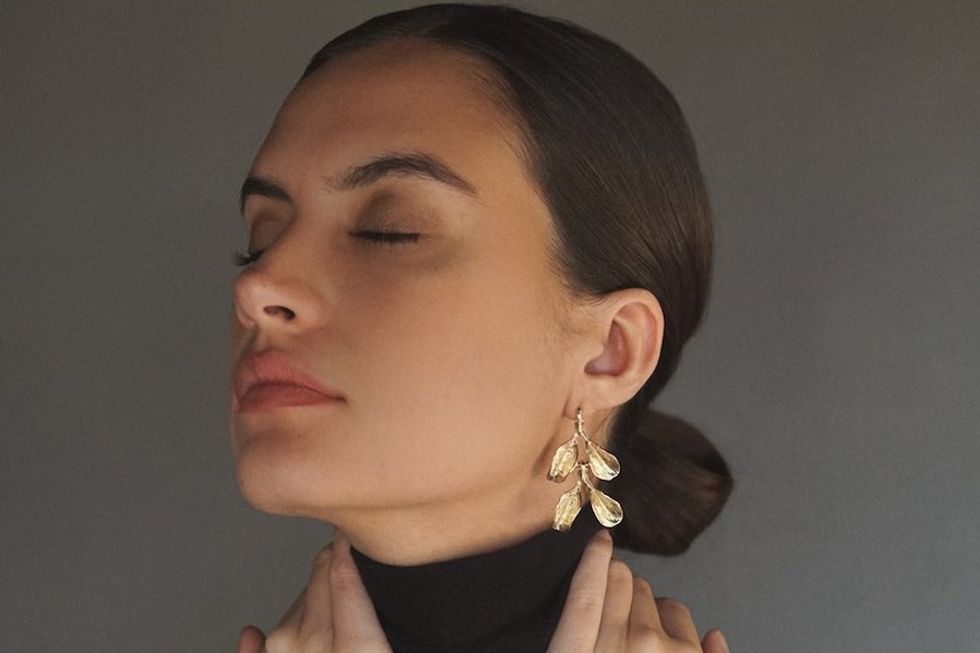 These gilded Dyad Two Tier Earrings by Kristen Muenster Jewelry are all sorts of elegant and will instantly elevate even the most bland of office holiday party outfits. The best part? The shape comes from a unique dried leaf found by the artist. // $240, kirstenmuensterjewelry.com
Gifts Under $250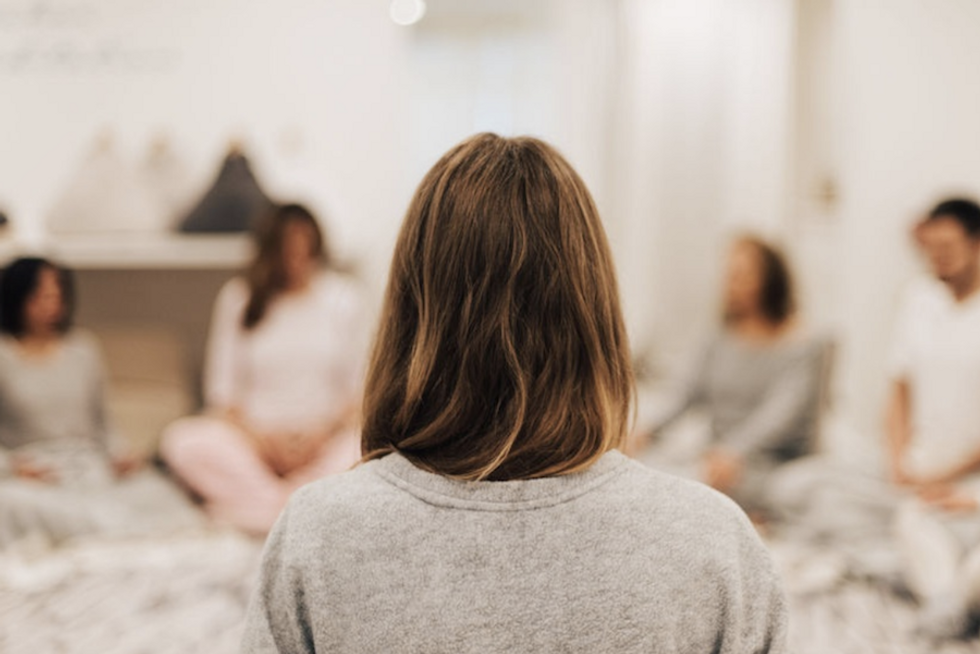 What better way to stay grounded during the Holidays than with an unlimited month of classes at Anchor Meditation? With offerings sure to fit into even the busiest of schedules including Candlelit Calm, Brainwave Curious, and Late Night Yoga Nidra with Singing Bowls, there's a class for everyone, from meditation novices to experts. // $199 a month, anchormeditation.com
Gifts Under $250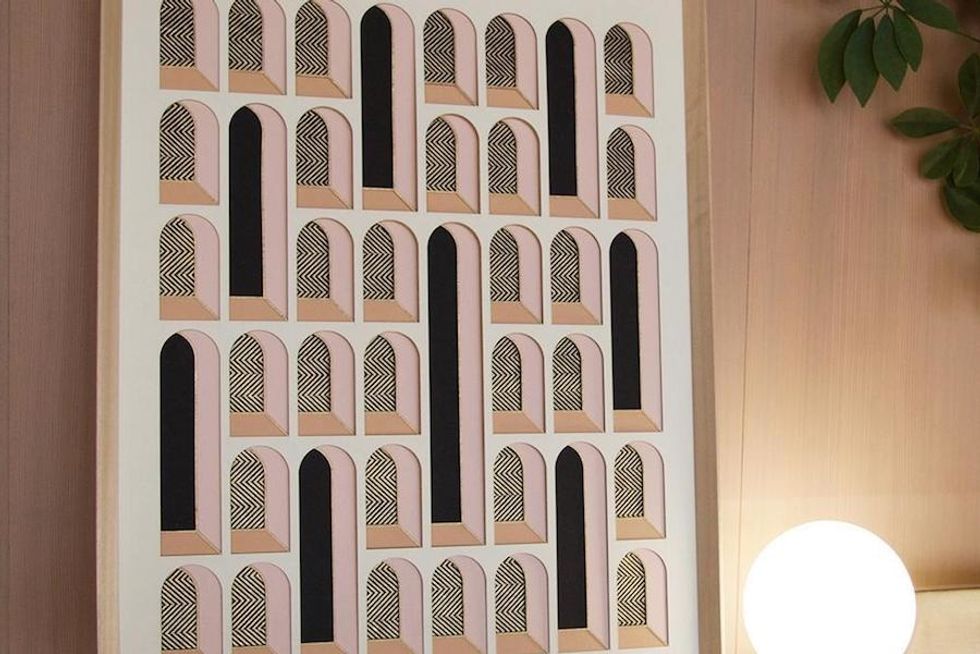 Molly M Designs' Viaduct Neutral piece, comprised of cream, black, peach, hemp and patterned Iokta papers, adds a graphic element to any space by showcasing the artists' signature laser cutting and pattern making techniques. // $245, mollymdesigns.com
Gifts Under $250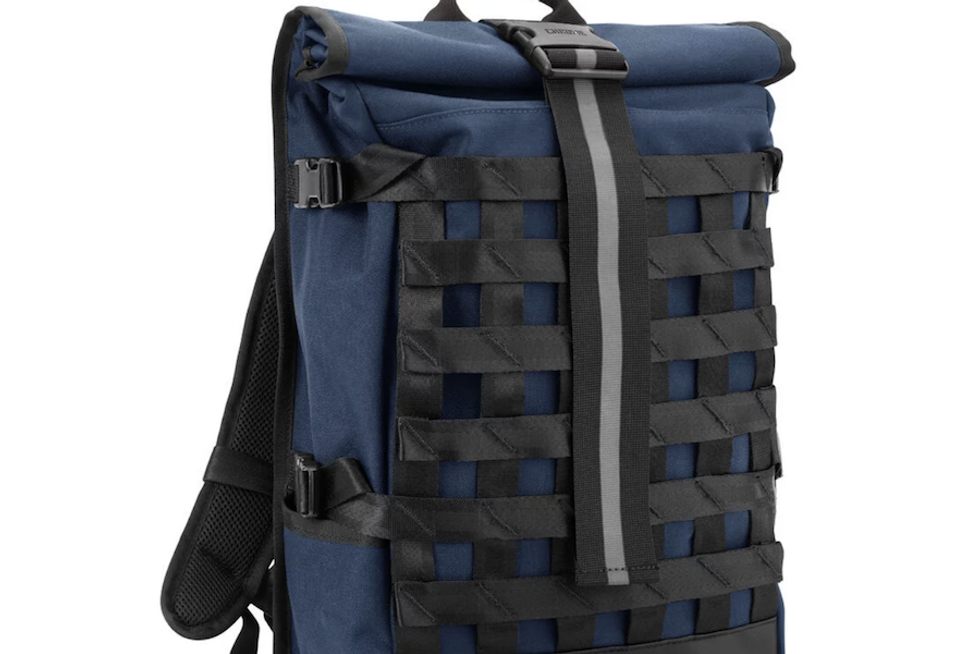 Good for more than just cyclists, Chrome Industries' Barrage Cargo Backpack offers endless space to stash your things thanks to a roll top and cargo netplus a lifetime guarantee. // $160, chromeindustries.com
Gifts Under $250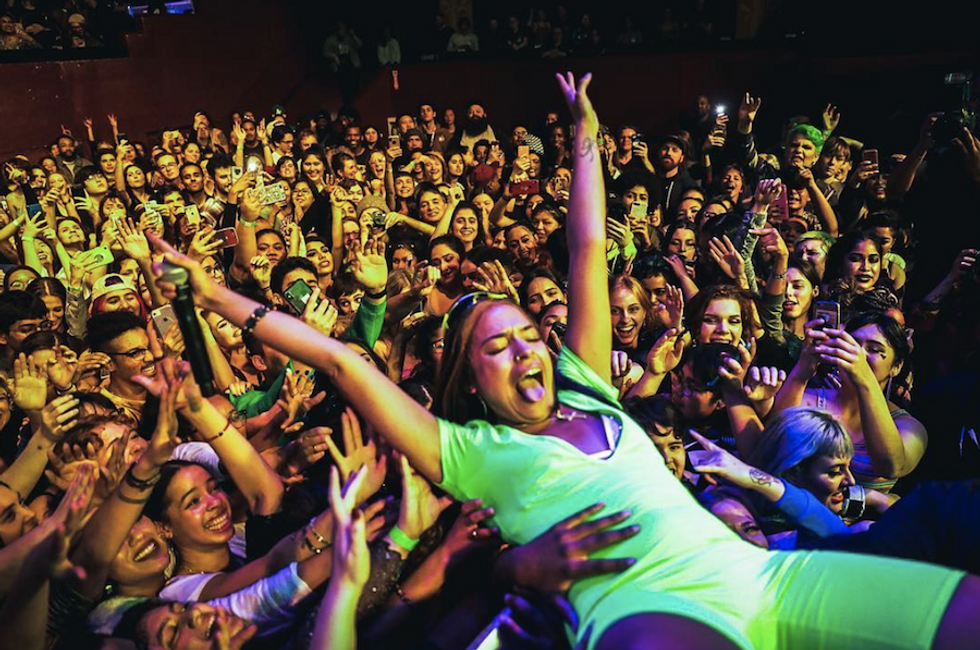 A GA ticket to Noise Pop Festival 2020, held in February, is sure to please any concert goerespecially because it grants you access to over 90 events in one week, so in reality its almost 100 gifts. Music offerings are held at venues across the Bay, and include Best Coast, The Stone Foxes and more. // $179 for GA, eventbrite.com
Gifts Under $250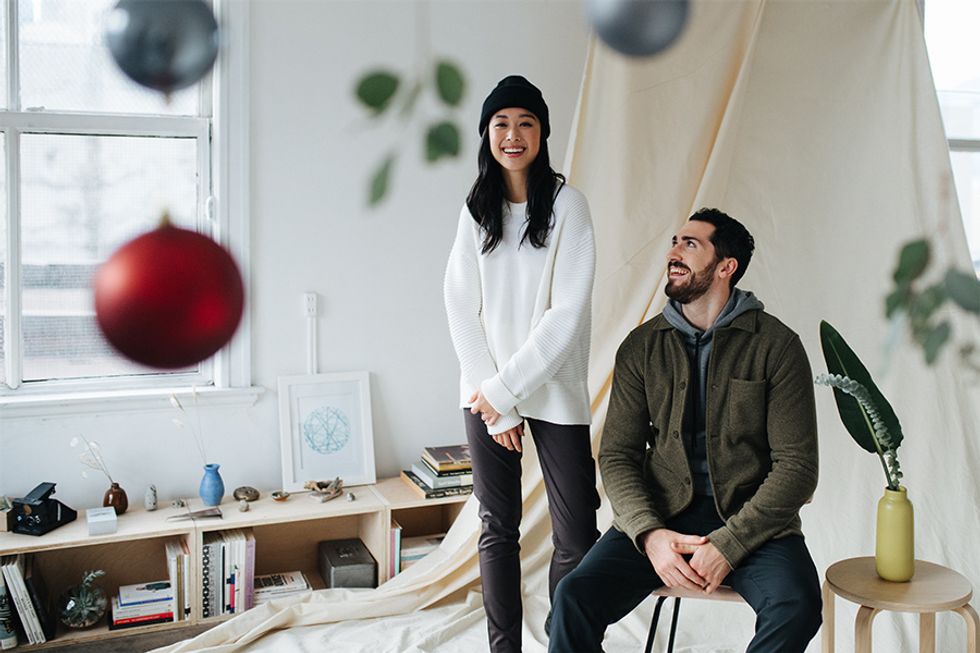 Sweater weather is in full effect. Stay cozy (or give the gift of coziness) this holiday season with Kit and Ace's new machine-washable Merino Wool Ash Collectionavailable in turtleneck, crewneck and cardigan styles for women and a zip-up for men. Specializing in technical apparel for the modern commuter, Kit and Ace makes clothing that will get you where you need to go in style, whatever the weather. // From $198, kitandace.com
Thank you to our partners at Kit and Ace.
Gifts under $500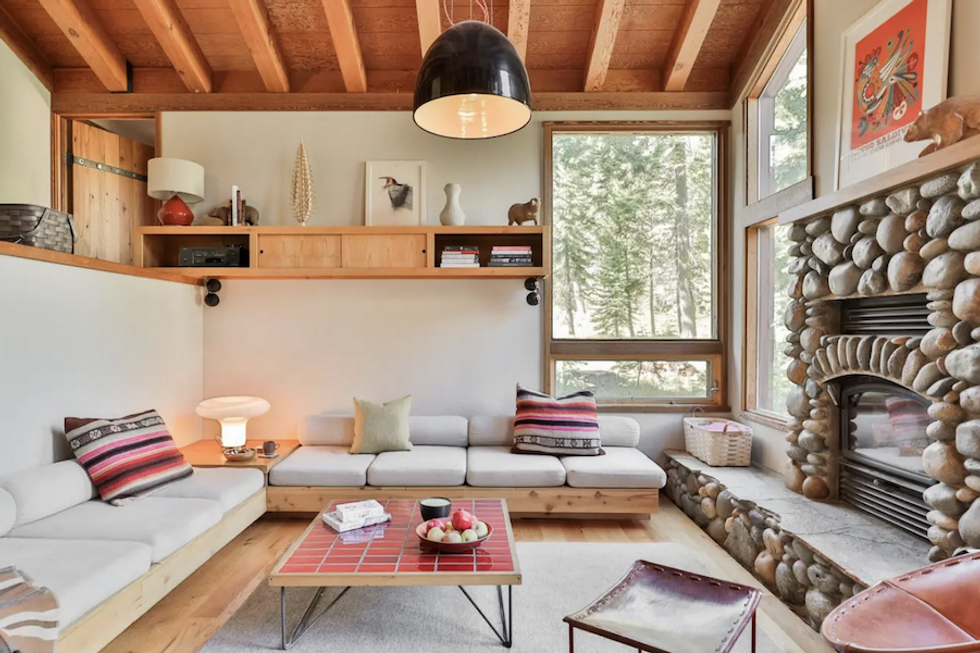 Winter vibes and Heath ceramics abound at this Alpine Meadows Airbnb, impeccably designed by Heath Ceramics' duo Catherine Bailey and Robin Petravic. Hit the nearby slopes by day, and cuddle around the stone fireplace by night. // Price varies by night, airbnb.com
Gifts under $500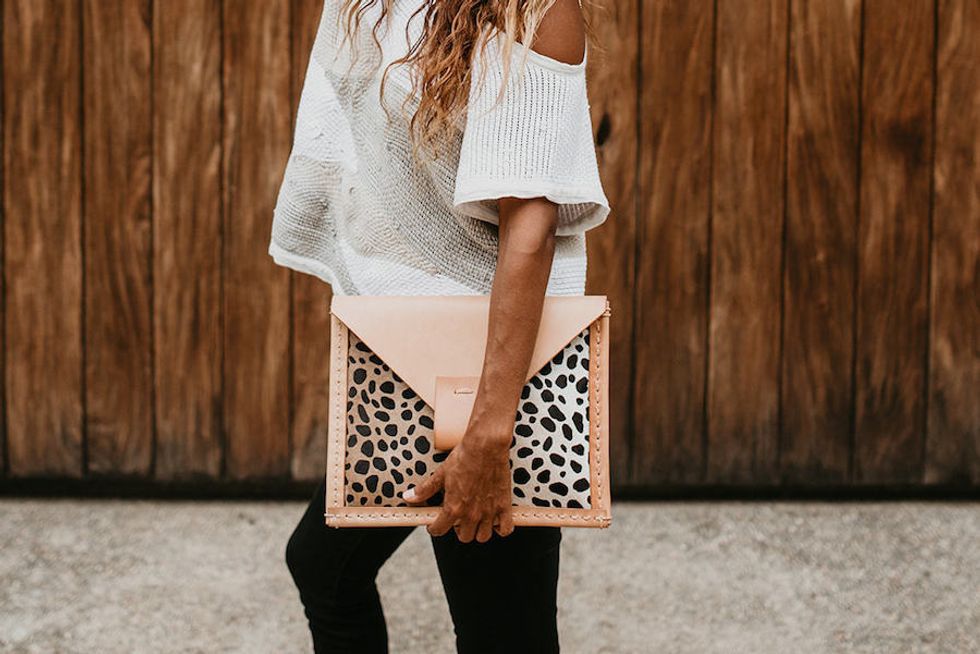 Much like the name suggests, Billie Marie's Day-to-Night Clutch transitions seamlessly from work to play thanks to a structured silhouette and a just wild enough leopard cow hair panel. Plus, with multiple credit card slots on the inside, the vegetable-tanned leather oversized clutch doubles as a wallet, making it a worthy investment. // $280, billiemariegoods.com
Gifts under $500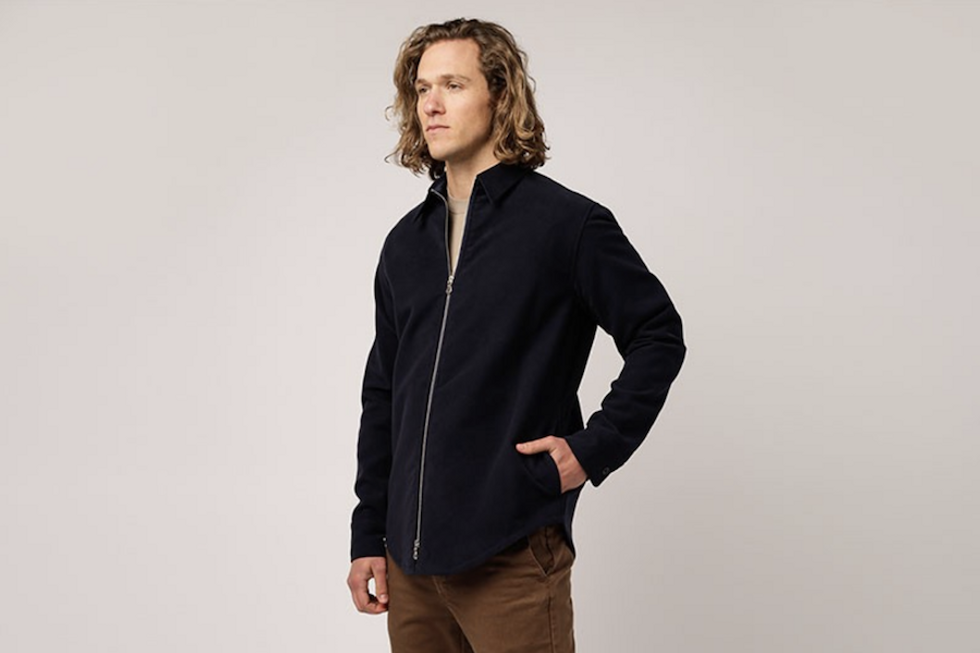 Outfit the dapper gent in your life in Welcome Stranger's take on a classic military jacket. All about sturdiness and clean tailoring, the 100% cotton Nu Souvenir Jacket is made right in San Francisco. // $255, welcomestranger.com
Gifts under $500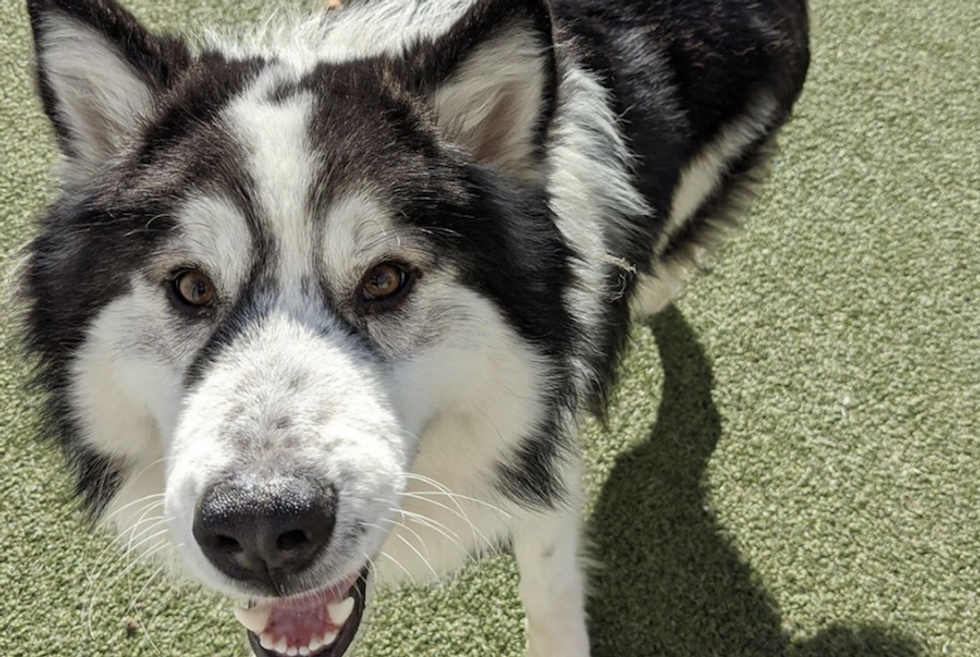 If gifting an IRL dog is too much for you, then sponsoring a rescue pup from local non profit Family Dog Rescue in someone else's name just might be the next best thing! Pick the adoptable furry friend you want to help out, and then rest assured that your donations will go towards Family Dog Rescue's continued efforts to save thousands of dogs. // $350 to sponsor a dog, ilovefamilydog.org
Gifts under $500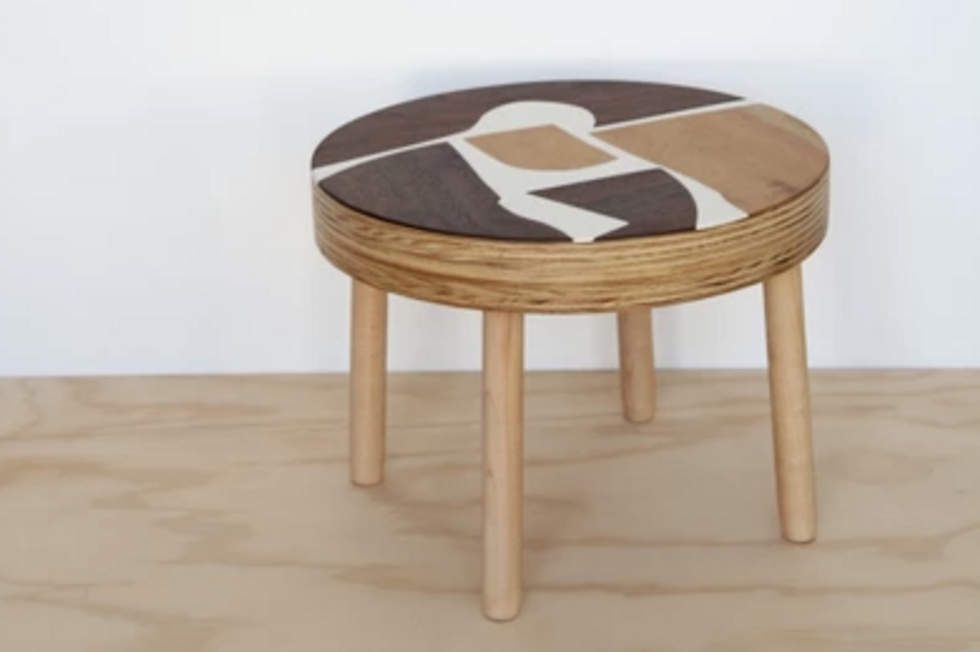 This walnut and bay laurel toad stool, handmade by Josh Duthie of Chairtastic in workspace slash showroom hybrid space in the Outer Sunset, Woodshop, features an asymmetrical top and mini coffee table potential. // $400, woodshopsf.com
Gifts under $500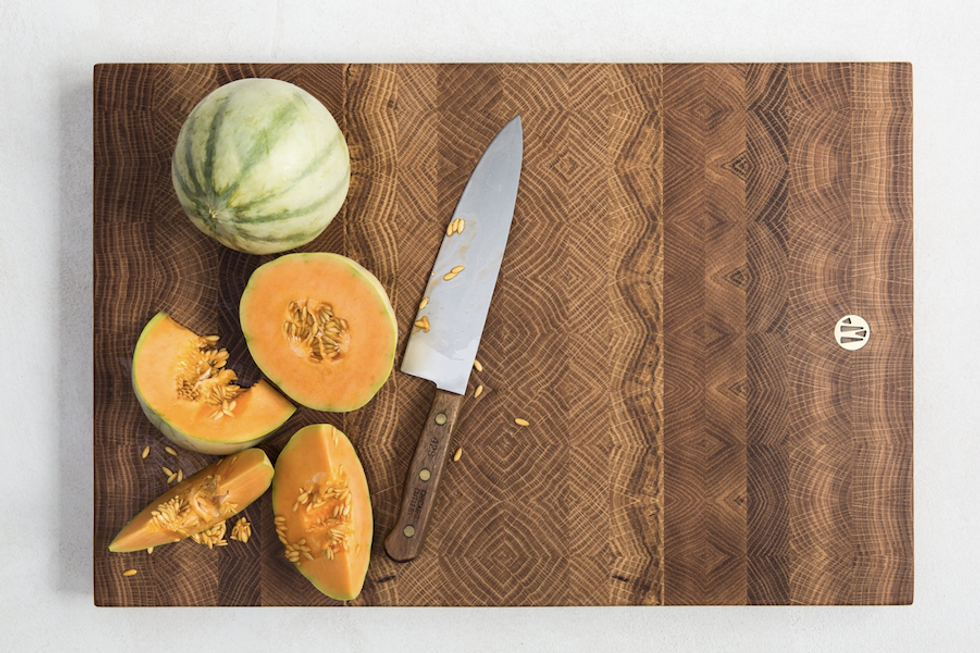 Crafted from aesthetically pleasing white oak, Jacob May Design's Wesley Butcher Block is as functional as it is beautiful, and can be purchased in a variety of sizes to suit every chef 's culinary needs. // $300, jacob-may.com
Gifts under $500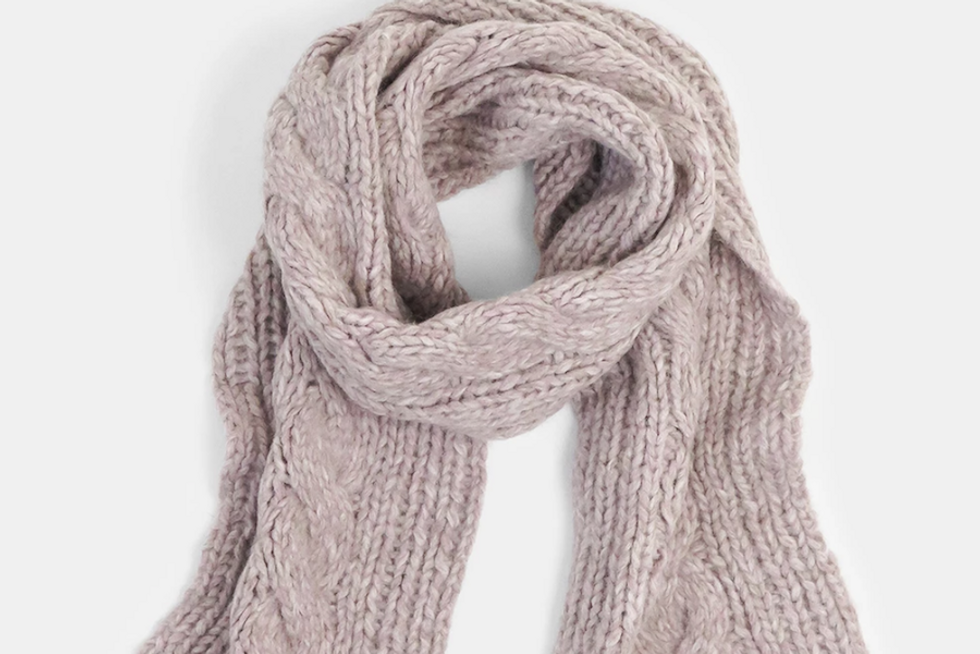 Made of a luxurious baby alpaca-wool blend, this SF designed, Bolivia handcrafted cable knit scarf by Erica Tanov is all kinds of cozy and is a must have carry on bag addition for winter travellers. // $282, ericatanov.com
Gifts under $500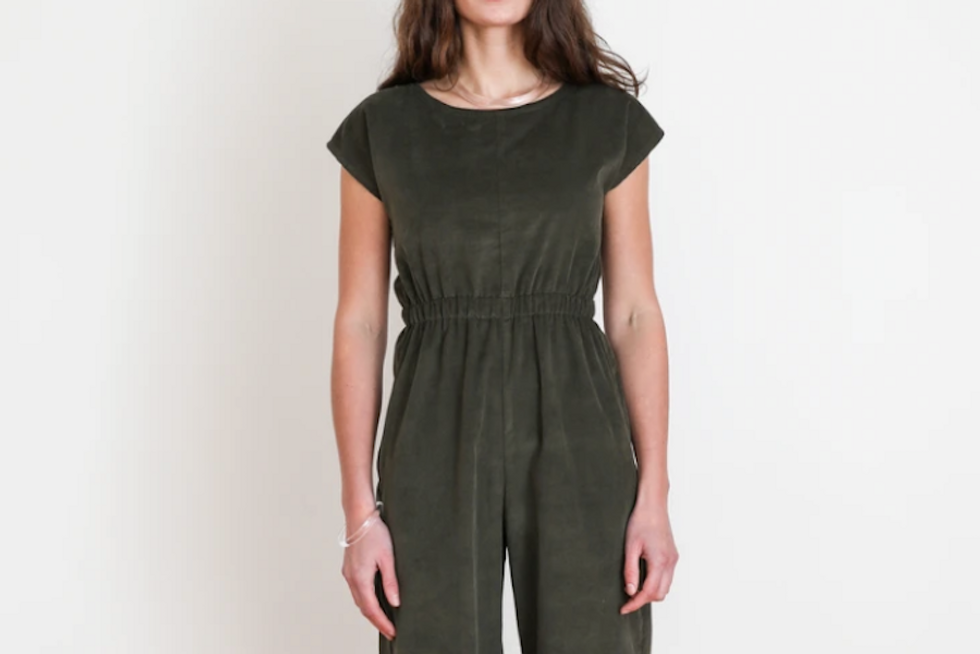 Nothing says new year like a new wear everywhere, power jumpsuit! The fashionista in your life will love Gravel & Gold's made in SF wide leg Rush jumpsuit, available in a variety of colors and materials ranging from gold Silk Dupioni to army green cotton corduroy. // $350, gravelandgold.com
Splurge-Worthy Gifts for the Really Special Someone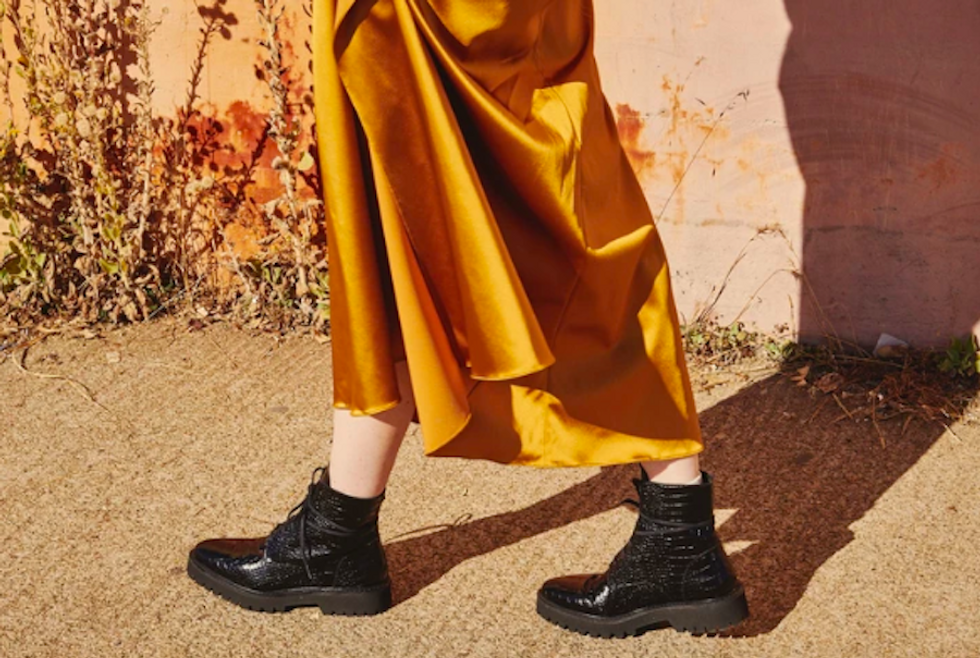 Just when we thought we couldn't love our Fredas more, the Sausalito-based design team went and added an ultra-lightweight and super-comfortable, 1.5-inch rubber lug sole to a few of their signature styles. This black embossed croc Emi boot has our hearts and was made, in Spain, for stomping. // $550, fredasalvador.com
Splurge-Worthy Gifts for the Really Special Someone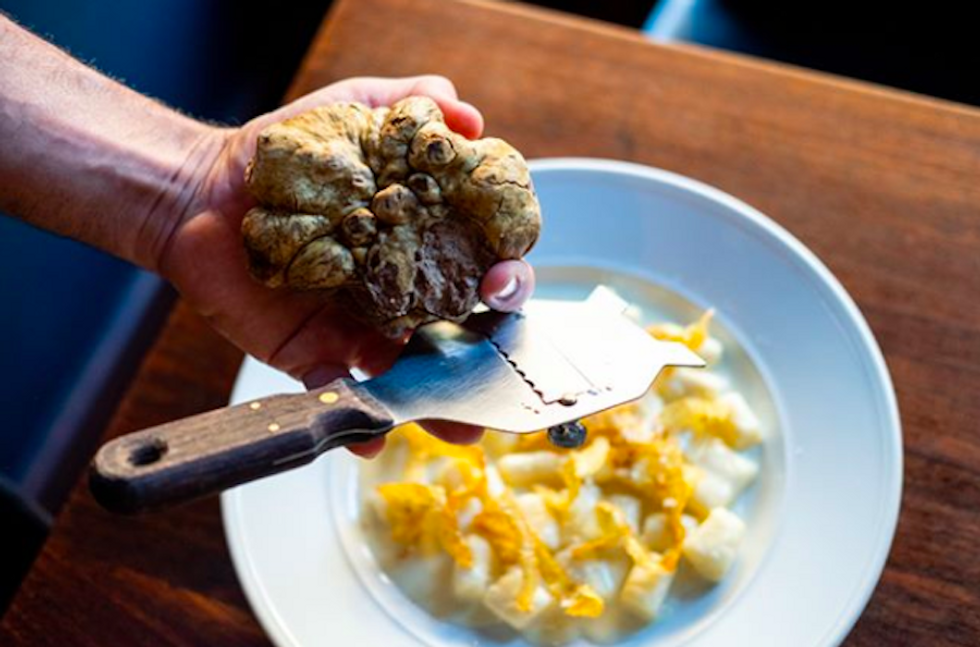 For the person who has everything and always loves to eat, San Francisco restaurant SPQR is offering a trufflelicious experience that will have them crying in their pasta. Available exclusively through IfOnly, the Season for Truffles dinner includes an aromatic flavor experience by chef Matthew Accarrino; barolo and barbaresco wines pairings by owner/sommelier Shelley Lindgren; and a copy of SPQR: Modern Italian Food & Wine, signed just for you by the team. // $600 per person, ifonly.com
Splurge-Worthy Gifts for the Really Special Someone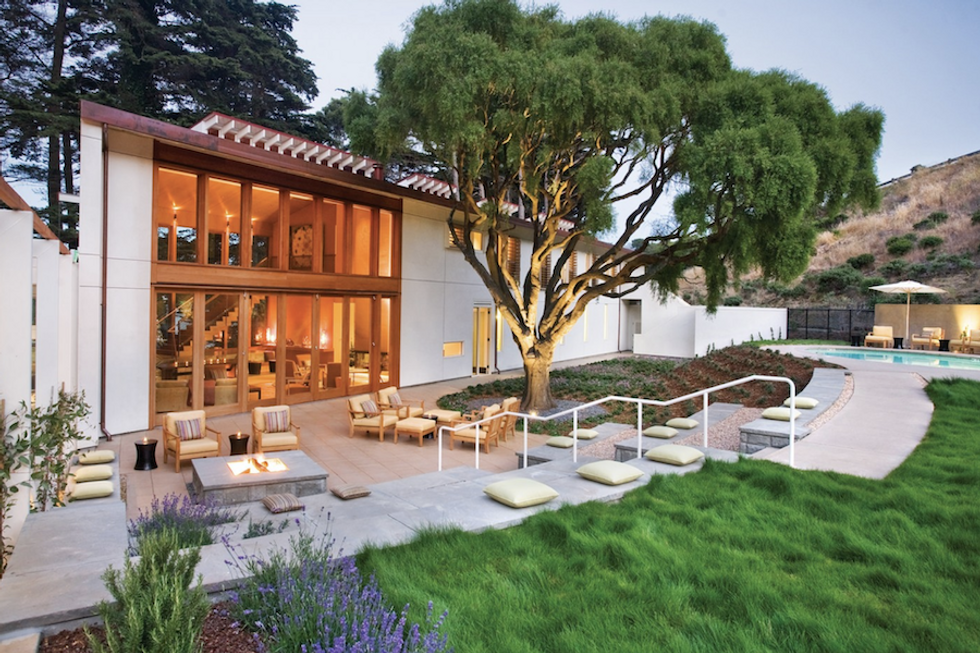 Give each other the gift of being well and getting away with Cavallo Point's Wellness Weekenda three-day, two-night escape that includes healthy meals, a 60-minute spa treatment, guided scenic hikes, morning yoga, nightly wine receptions, soaks in the meditation pool and, of course, accommodations at the gorgeous Sausalito resort. Take advantage of the break to detox, re-energize, and reconnect. // $1,485 per person or $2,070 per couple, cavallopoint.com
Splurge-Worthy Gifts for the Really Special Someone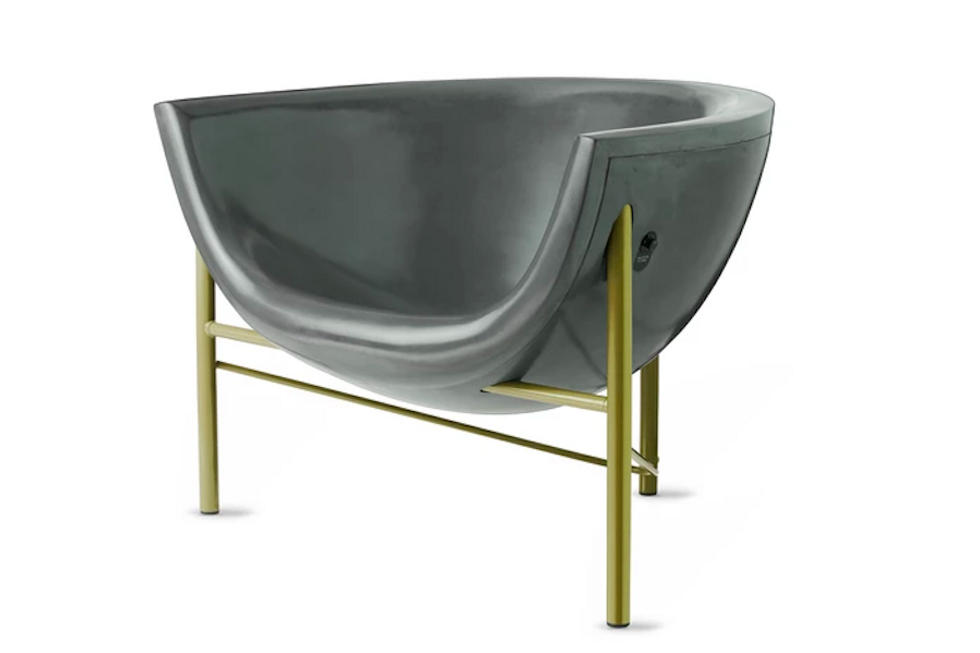 San Francisco's Galanter & Jones has been getting us all hot and bothered over their heated furniture for years, even if the price points can be a little high. Now, in a democratic move (warm buns for all!), the San Franciscobased company has rolled out the Kosmos cast stone chair, a lighter weight and more affordable hot seat. Currently the lead time is 12 weeks but, trust us, those bums will be happy to wait. // $1,700, galanterandjones.com
Splurge-Worthy Gifts for the Really Special Someone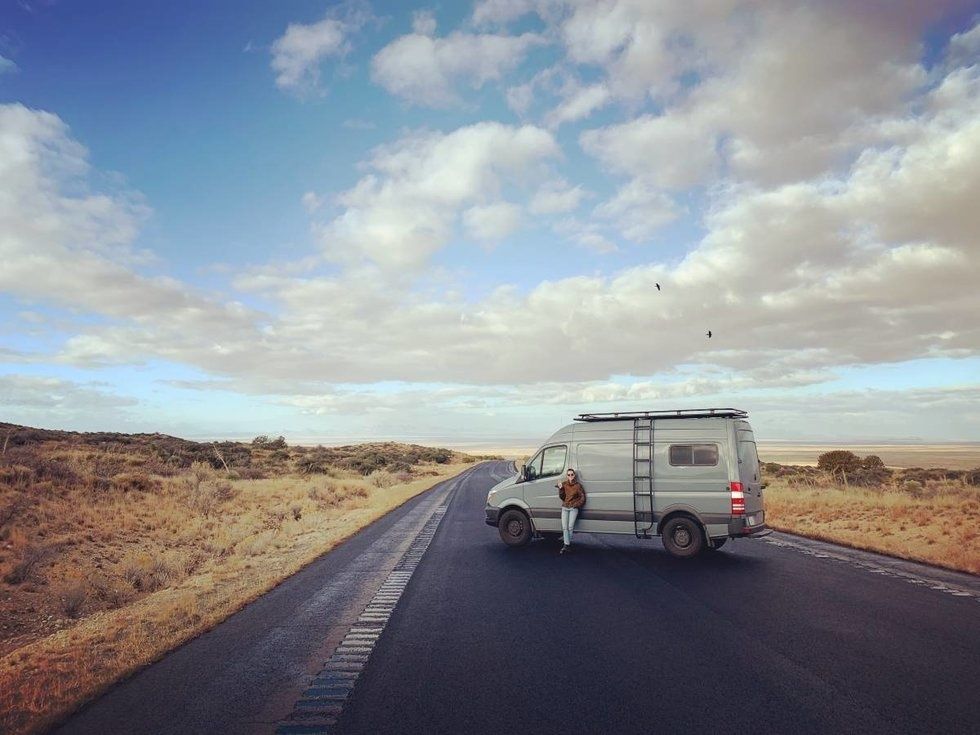 Instagram makes #vanlife look so, well, Instagramable. Up your road trip (and your IG) game with this 2017 Mercedes 2500 Sprinter van, fully customized and tricked out by Oakland-based Matt Wages Design. It has all the necessitiesprivacy windows, a sturdy ladder for rooftop access with views, fog lamps, solar panels, and tires to take you anywherebut it's the interior that makes this roadhouse special. Not only will you find LED lighting, WiFi capability, and running water, design-loving hearts will go pitter-patter for tropical wallpaper, a ceiling handmade of natural and oiled California redwood, a pullout sofa/queen bed, a wardrobe made of hand-worked Baltic birch plywood, and a fully functioning kitchen. // $95K; for more info, go to sfbay.craigslist.org.