3 Keto Zucchini Recipes Easy low carb vegetarian dinner recipe meal ideas for zucchini (or courgette) fritters, casserole and zucchini noodle alfredo.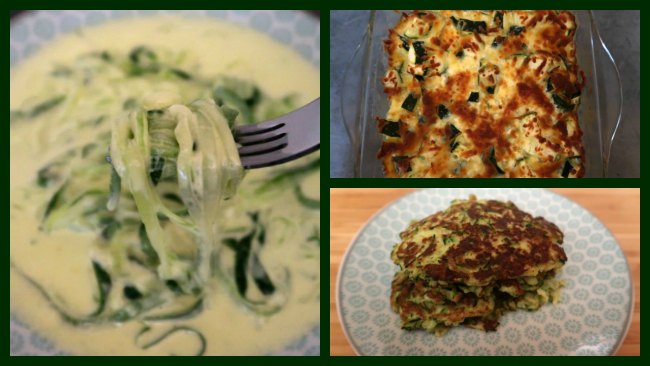 3 Easy Keto Zucchini Recipes
Lately my kitchen has been overflowing with Zucchini. At the beginning of the week I had 5 of the nutritious low carb vegetable in my fridge, so I put them to good use in these 3 easy keto zucchini recipes.
1. Cheesy Keto Zucchini Fritters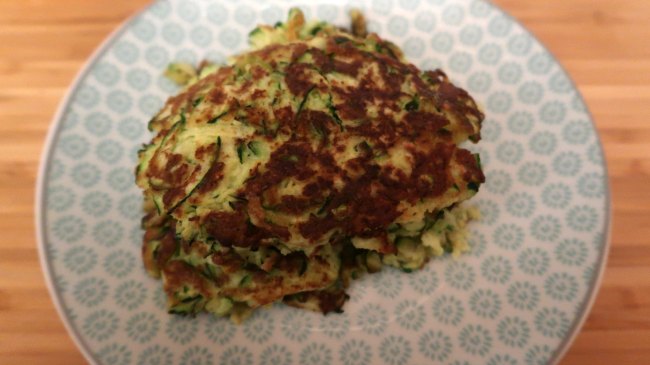 I started my week by making cheesy zucchini fritters. These are so quick and simple to put together. Youll need:
1 Zucchini
1 Egg
1-2 Tablespoons Coconut Flour
1-2 Tablespoons Parmesan
Minced Garlic
Pinch of Salt
Grate the zucchini into a bowl and then add the egg, coconut flour, parmesan, garlic and salt. Stir to combine well.
Heat coconut oil or butter in a frying pan and, when hot, drop 1-2 tablespoons of the mixture per fritter.
Cook until golden and cooked through on both sides, flipping half way through cooking.
Move to a plate and serve with sour cream, tomato sauce, mayo or your sauce of choice.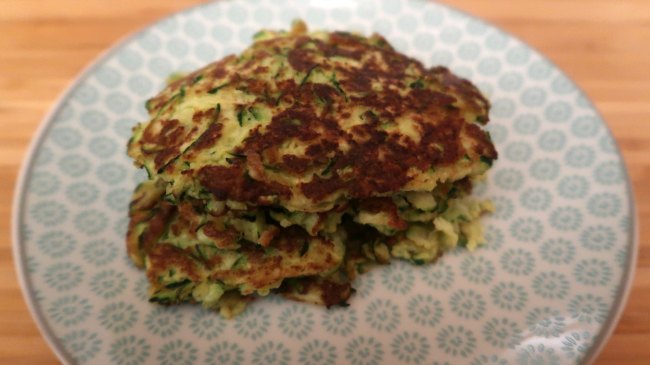 2. Zucchini Casserole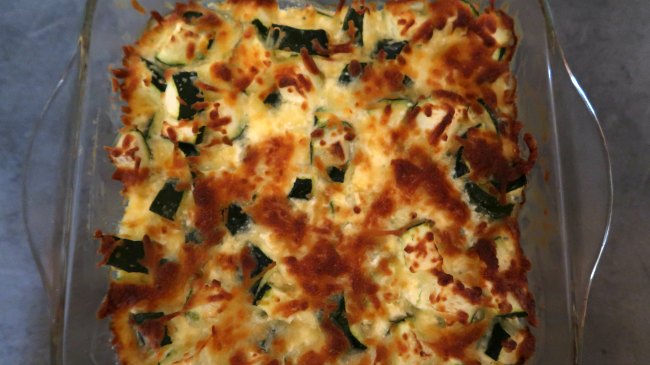 For this cheesy zucchini casserole, gratin or bake, youll need:
2 Zucchini
1/3 Cup Cream
1/3 Cup Sour Cream
2/3 Cup Grated Cheese
Preheat the oven to 180C/350F and get out an over proof dish. Chop the zucchini into pieces and place into the oven dish.
Pour over the cream and sour cream and toss well to combine.
Add a 1/3 of a cup of the grated cheese and stir through so the cheese is well incorporated.
Top the dish with the other 1/3 cup of cheese, or more, to cover your zucchini with cheese to your liking.
Place in the preheated oven for 20 to 25 minutes or until the zucchini casserole is cooked and the cheesy topping is golden.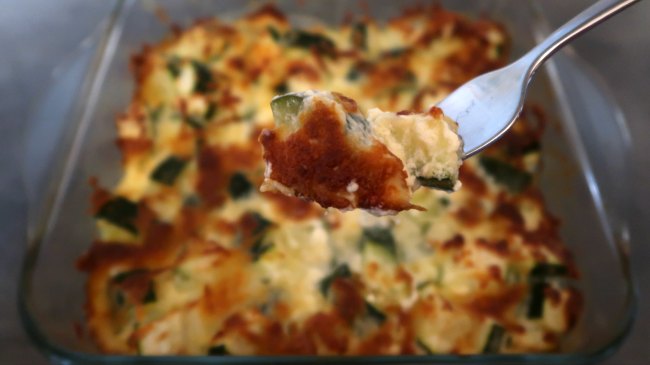 3. Zucchini Alfredo Recipe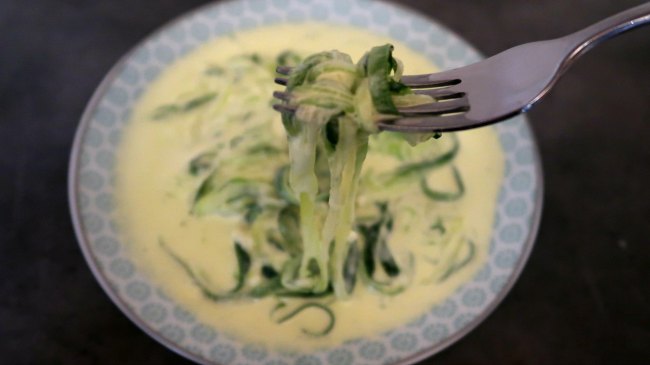 All you need is a spiralizer to turn a zucchini into zucchini noodles, or zoodles.
I like to refer to this dish as 2 minute zoodles because it all comes together in less than 2 short minutes!
Start by turning a zucchini or two into zucchini noodles with your spiralizer.
Then, get all of the other ingredients out and ready for your alfredo sauce:
Heat coconut oil or butter in a frying pan. When hot, add the zucchini noodles. Cook for barely a minute to heat through.
Then, pour over as much cream as youd like and crush over a garlic clove or two.
Allow to bubble for 30 seconds to a minute, add the parmesan and serve.
As you can see, this dish comes together really quickly and if youd like to add more protein to it, you can add a small tin of tuna or any leftover, cooked chicken or meat you have lurking in your fridge.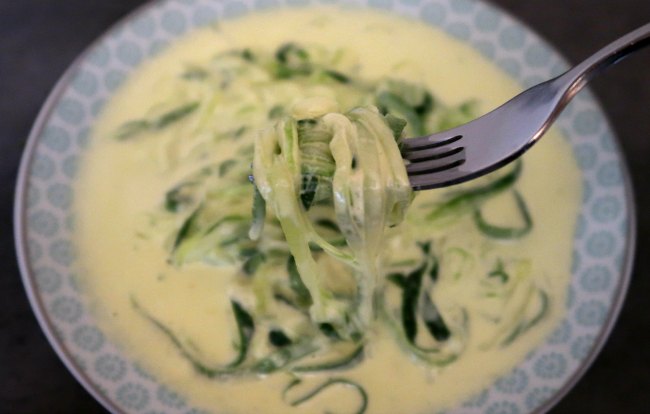 So those are my go to 3 easy keto zucchini recipes to enjoy for quick low carb meals.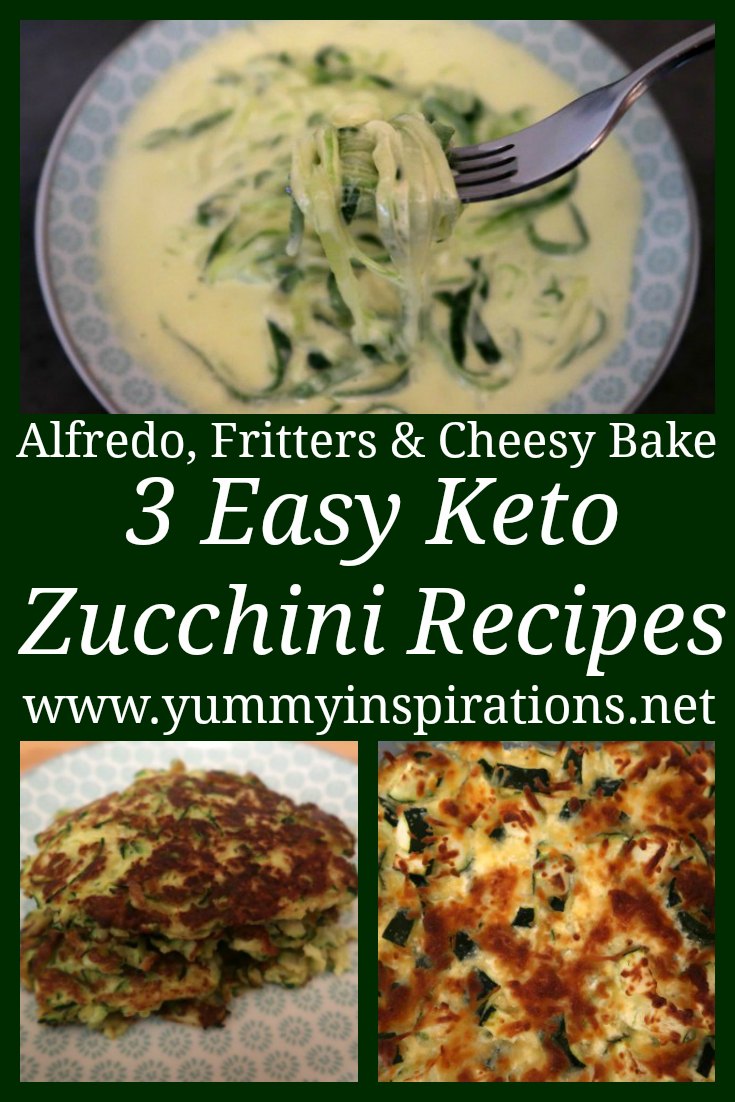 Subscribe to receive the FREE weekly newsletter, packed full of easy recipes and food inspiration plus exclusive, subscriber only content.Click here to Subscribe by Email.
More Easy Keto Recipes
Disclaimer this post is meant for informational post only and should not be construed as medical advice. Please consult with your health professional before making any dietary changes.
Disclosure this post contains affiliate links.
The post 3 Keto Zucchini Recipes appeared first on Yummy Inspirations.
Click here if you have any questions
See our home page or latest news
Looking to buy or order products on sale now.
0 comments