Chicken Breakfast Sausage
These chicken breakfast sausage patties, made with ground chicken and a blend of spicy, sweet, and savory spices, are perfect for quick weekday breakfasts, or to stash in the freezer for holiday entertaining.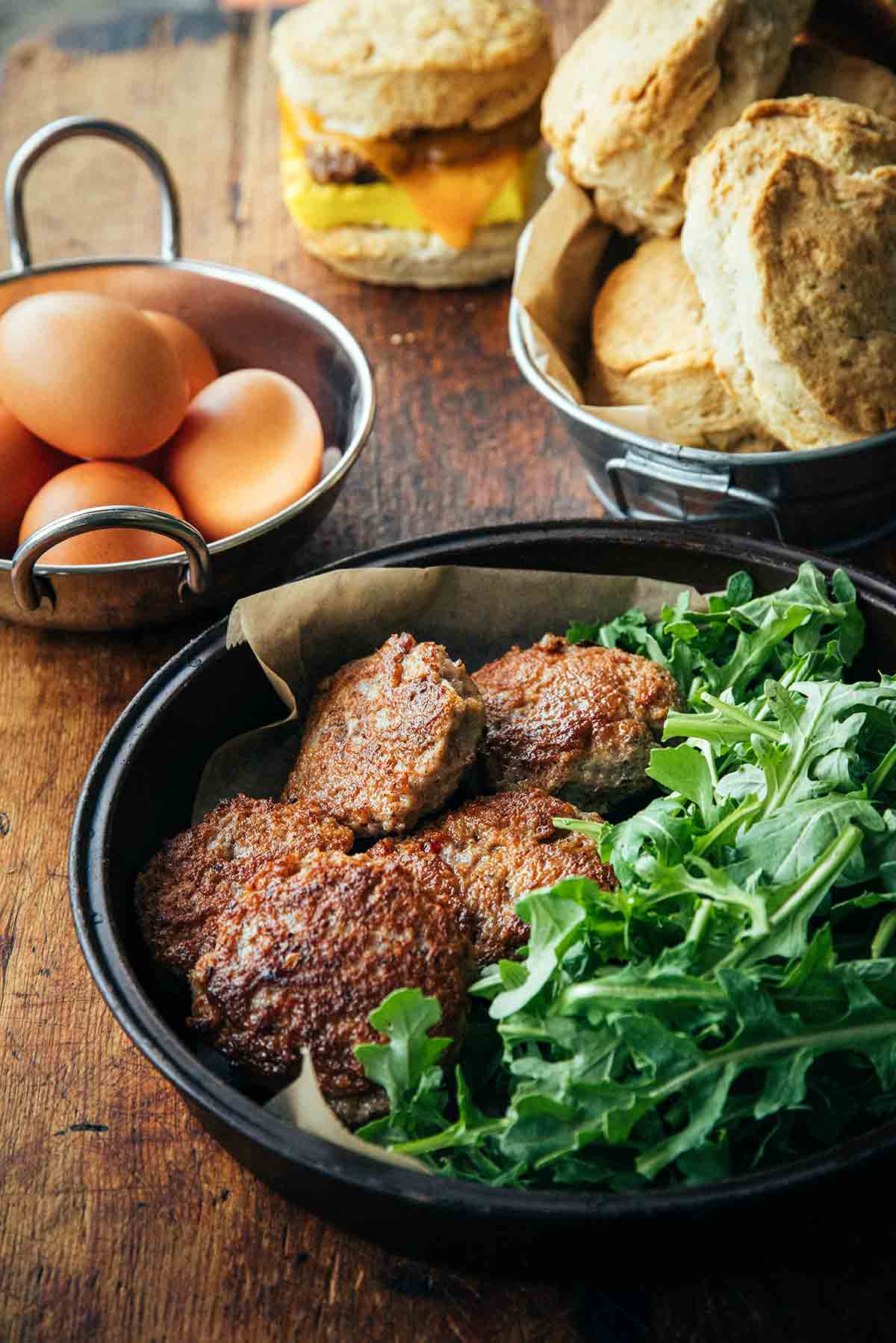 Adapted from Caleb Zigas | Leticia Landa | We Are La Cocina | Chronicle Books, 2019
Ever feel a little leery about what goes into breakfast sausage patties sold at the supermarket? Us, too. Which is why we were ecstatic to discover these healthier, homemade sausage rounds that are made with ground chicken and just the right blend of sweet, spicy, and savory.–Angie Zoobkoff
Chicken Breakfast Sausage
Quick Glance
30 M
1 H, 30 M

Makes 8 sausage patties
Print Recipe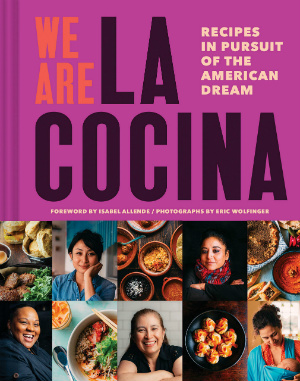 Want it? Click it.
Ingredients
Email Grocery List
Send Grocery List
Email the grocery list for this recipe to:
2 teaspoons dried sage

1 teaspoon dried marjoram

1 teaspoon dried thyme

1 teaspoon granulated garlic

homemade barbecue rub spice" data-metric="1 tablespoon store-bought or homemade barbecue rub spice"> 1 tablespoon store-bought or homemade barbecue rub spice

1 to 3 teaspoons kosher salt

1 teaspoon freshly ground black pepper

1/2 teaspoon crushed red pepper flakes, or less to taste

1/2 teaspoon ground allspice

2 tablespoons pure maple syrup

1 pound ground chicken, preferably dark meat

Mild vegetable oil
Directions
1. In a large bowl, combine the sage, marjoram, thyme, garlic, spice rub, salt, black pepper, red pepper flakes, allspice, and maple syrup.

☞ TESTER TIP: If your barbecue spice rub contains salt, you'll want to go easy on the amount of salt you add. To avoid guessing and ending up with overly salty sausage patties, initially add just 1 teaspoon of salt to the mixture. Then pinch off a small spoonful, fry it in a skillet until cooked through, taste it, and, if desired, add more salt.

2. Add the chicken and stir gently or use your hands to thoroughly mix in the seasoning. Don't overmix as this can make the sausage tough.

3. Divide the mixture into 8 equal portions. Roll each portion into a ball and gently press between your hands to form a patty 1/2-inch (12-mm) thick and 2 1/2 to 3 inches (6 to 7 1/2 cm) wide.

4. Place on a rimmed baking sheet and refrigerate, uncovered, for at least 45 minutes or up to overnight. (You can freeze the sausage patties, well wrapped, up to 1 month, then cook without thawing.)

5. In a nonstick skillet over medium heat, warm 1 teaspoon oil. When hot, add the patties, taking care to not overcrowd the skillet. You may need to cook the sausage in batches.

6. Cook one side until browned and then flip and cook on the other side until the patties are cooked through, 3 to 5 minutes per side. Repeat with additional batches, adding an additional teaspoon of oil per batch.
0 comments